Newborn Sessions – £80
This is such a special time to capture as your baby is only this tiny and new for such a short time. For this reason we do not rush your session we do it over 2-4 hours with the timing being dependent on your baby so they can have the cuddles, feeds and clean ups as needed. The sessions are done in my home studio so that you can sit back and relax while I pose and photograph your baby, it is also more private for you to relax while feeding your baby. These sessions are best between 5-14 days old but can be done with babies up to 4 weeks or older if born premature. The only reason we say this as babies become more alert the older they get making it more of a challenge to get in some of the poses.
I have a large collection of blankets, backdrops, outfits and props that we can use throughout your session meaning you don't have to worry about what to bring unless there is something specific you want to include (e.g scan photo, special heirloom).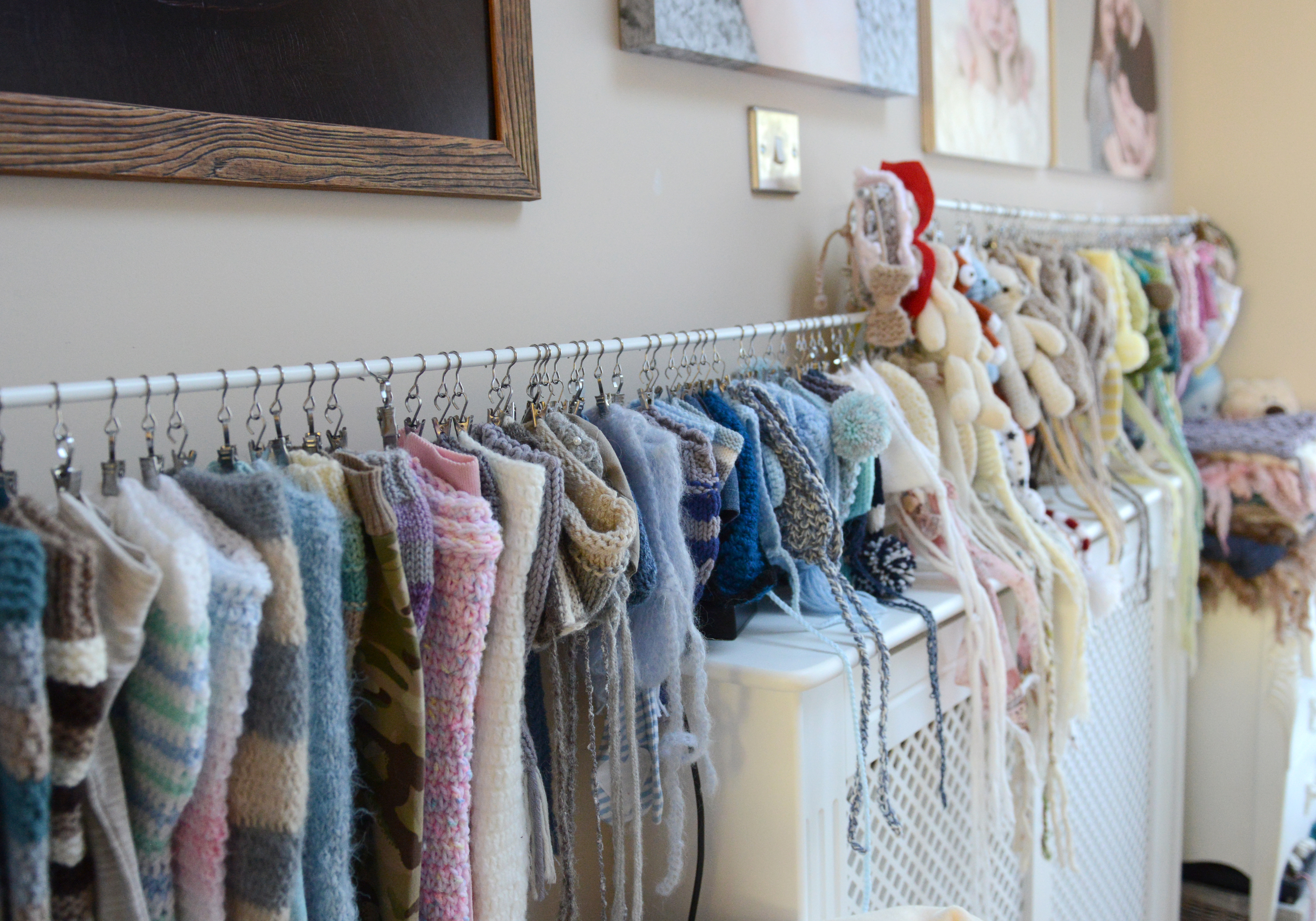 I only do one Newborn session a day so that you know that you will not be rushed out the door. We go at babies speed but saying that I do have my techniques of settling baby to make sure you get the most out of the session. If you have older children they can be included within the session so you get sibling shots as well as family images if you would like them, with it being such a special time for all of you it is great to get the first family images in a relaxed setting where I can help you get everyone in the right place and keep baby comforted as well as take the images so that you all look amazing.
I am a specialist in the genre of newborn photography and have the training, insurance and experience to make sure your baby is in the best hands possible. I have won many Awards for my Newborn and Baby photography over the past 10 years with both SWPP (society of wedding and portrait photographers) & The Guild of Photographers.
Newborn photography should NOT be attempted by anyone that has not had the correct training!!
We can look at the different products together at the session so you can see the quality of what I have available making it easier for you to decide on what you would like once you see your gorgeous images. You will get to view your images via our online gallery within 2 weeks of your session so that you can choose your favourites in the comfort of your own home, with a week to view and order means there is no pressure sales.
Included in your session fee is £20 credit towards one of the product collections.

Are you 20-30 weeks pregnant? If you are click here for something special!!