Preserve the special occasions for always – and have fun in the process!
Childhood is a time of wonder – and not just for your little ones! As my two little boys passed their first birthdays, I began to wonder just where the time was going. One minute I was celebrating their arrival into the world the next it seemed like I was planning their first birthday party. Take it from me – time doesn't slow down. In the blink of an eye those moments are gone. But it needn't be that way and that's what I provide by taking photographs of those wonderful occasions to help preserve and keep the memories stylishly vivid for all time. And I decided to make it fun too…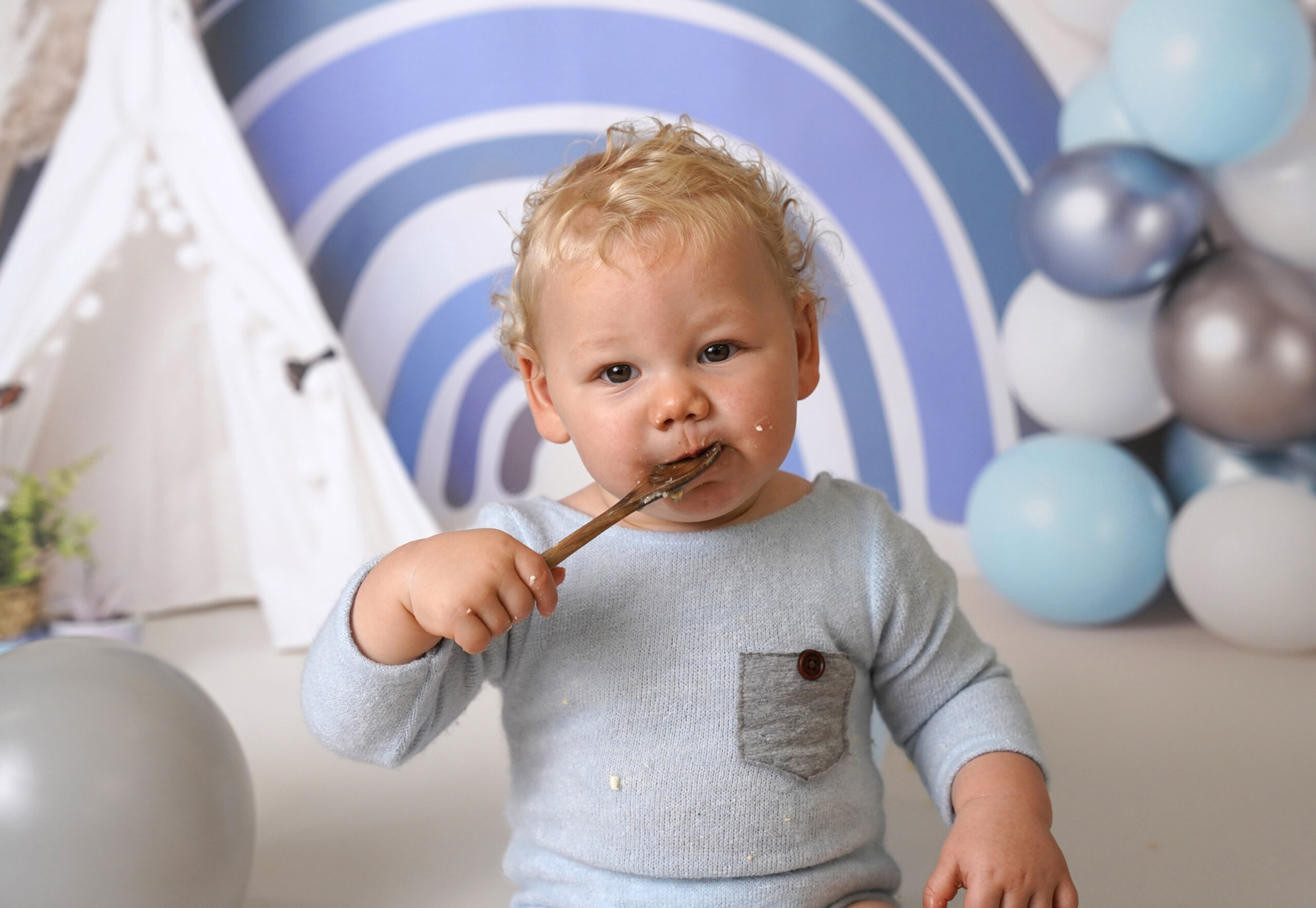 Cake Smash Sessions
Babies. Cake. Mess. Three words that combine to strike fear into the heart of any parent! But for me, they spell fun and a real opportunity to create a memorable photo session for that special 1st or 2nd birthday. My Cake Smash sessions are a real favourite for both parents and babies alike – and I have to admit they're always a highlight for me too!
The shoot begins in a neat and tidy fashion at our studio with a few shots of your pride and joy dressed as you wish, perhaps surrounded by their favourite toys. I also have a wide variety of props and pieces of clothing available too. Then it's time to bring in the cake – and that's when the fun really unfolds! Of course, the emphasis is on mess and fun and the birthday cake goes literally everywhere – we have outfits to use for the cake smashing but if you want to bring a special outfit for it please be aware it will get cake on it!! After the cake has been enjoyed we have a tin bath handy at the end for splash time that adds to the story of the images!
We provide the cake and can talk through with you before you session on the style of the session and the colours of the cake to make the experience truly special for your baby.
"I would highly recommend Kay, I booked the cake trash photoshoot for my sons 1st Birthday. When we arrived our son had just woke up so Kay waited whilst he woke up fully and made sure he was settled in a new environment. We were very impressed at how relaxed it was, there was no rush to get it done, she just made sure Jack was happy and when he was then then we started the photos. We can't wait to see the lovely images. Thanks again!" Carolyn Porter-Green
I do not charge a session fee, I take a £99 deposit to secure your session which is put towards your choice of the packages below at the viewing appointment approx 2 weeks after your session.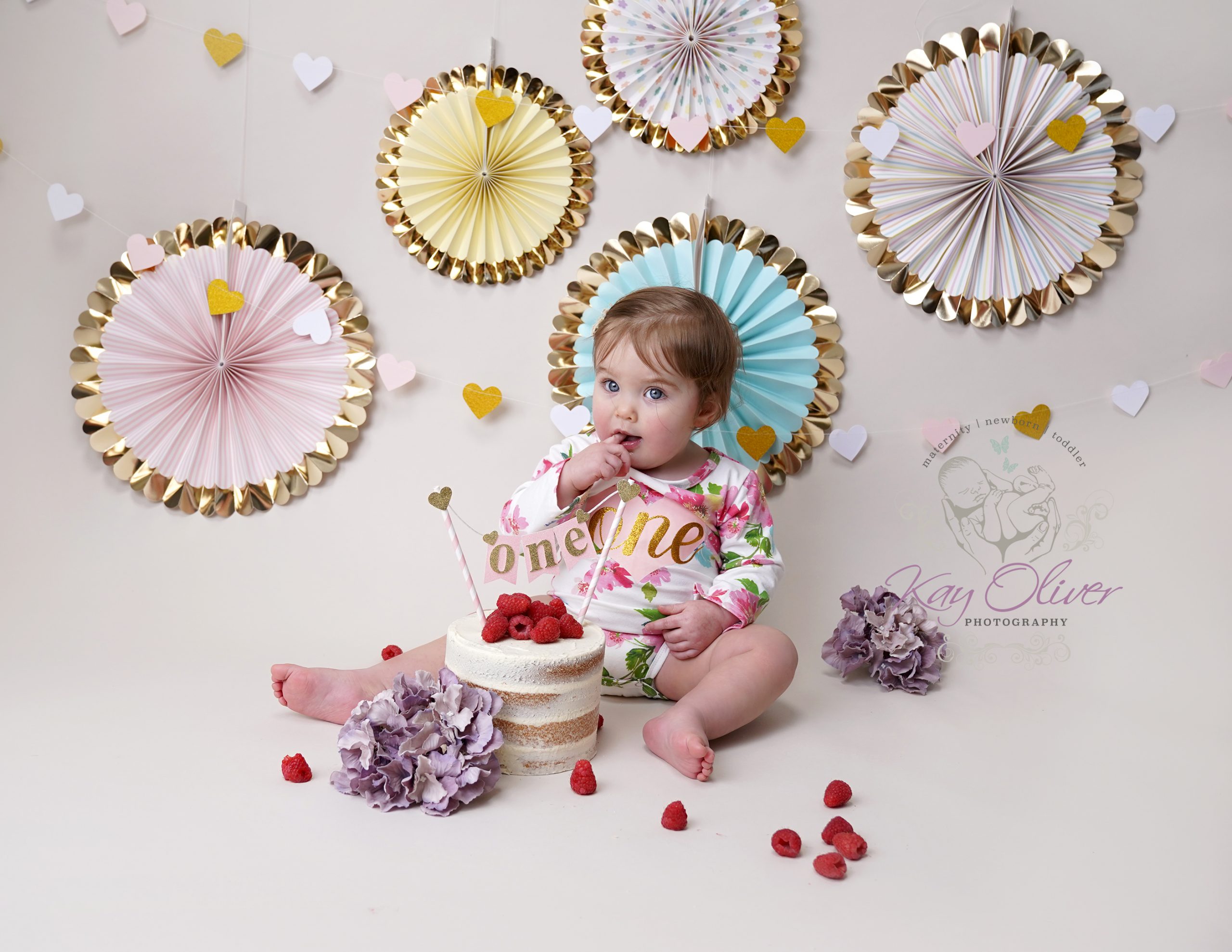 Cake Smash Diamond Package
---
Full Cake Smash Session Approx 1 hour
Viewing Appointment
25+ Fully Edited Digital Images
10 Mounted Prints
HD Slideshow of your images
Facebook Timeline Cover
Cake Provided
Full Use of Props
£100 Towards Signature Wall Art
£50 Towards Family Session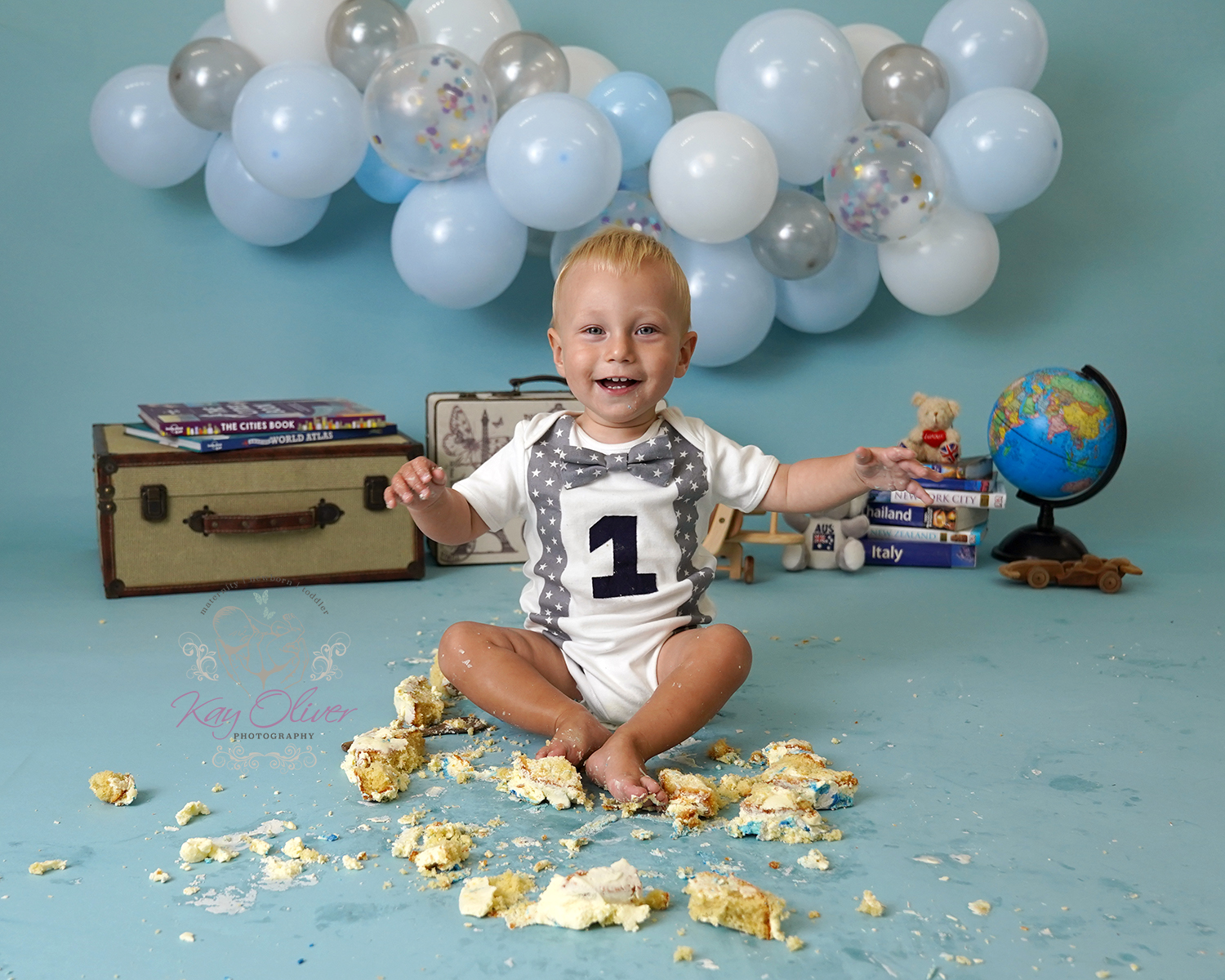 Cake Smash Classic Package
---
Full Cake Smash Session Approx 1 hour
Viewing Appointment
10 Fully Edited Digital Images
Same 10 images as Mounted 10×8 Prints
HD Slideshow of your images
Cake Provided
Full use of Props and Outfits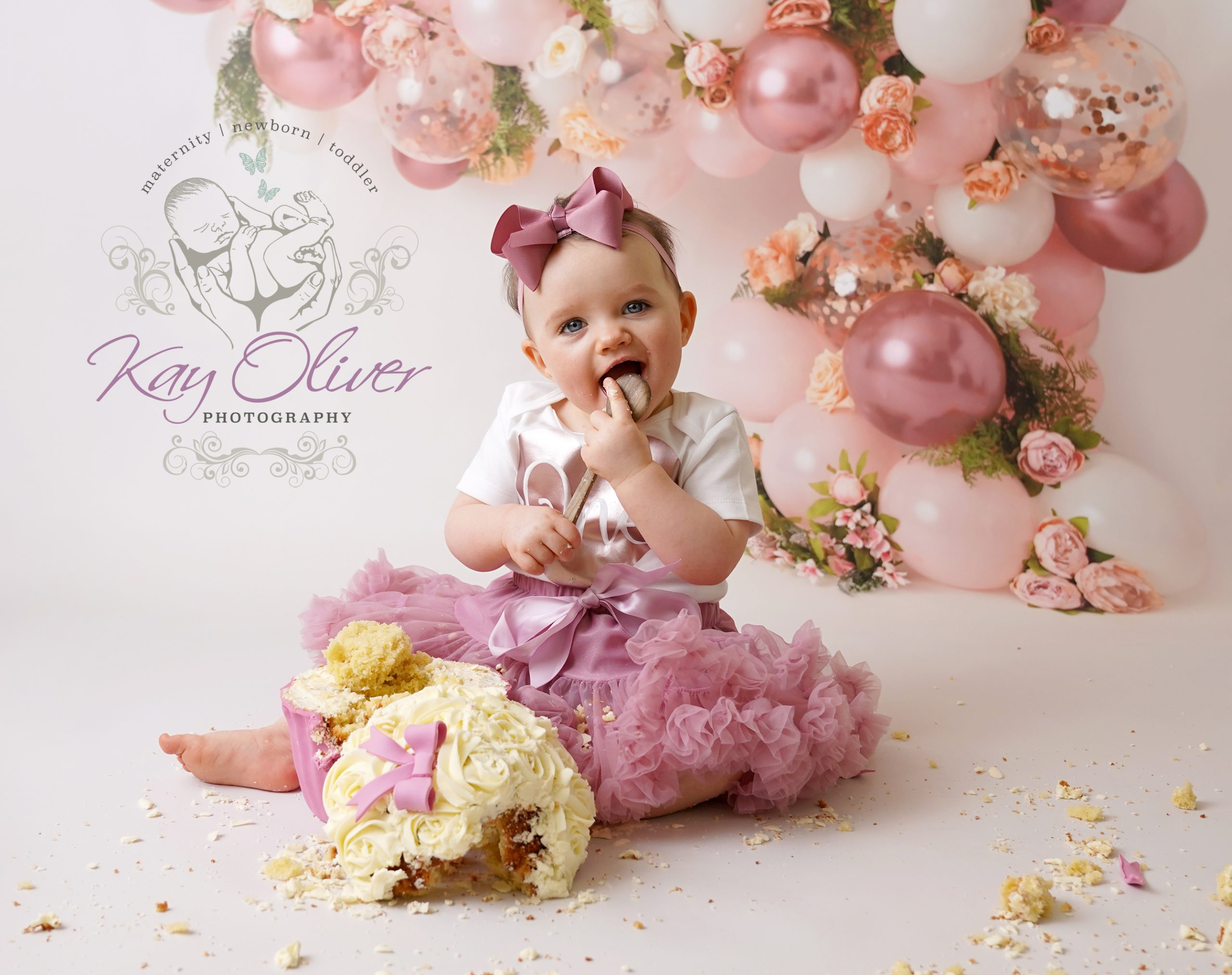 Cake Smash Simplicity Package
---
Full Cake Smash Session approx 1 hour
Viewing Appointment
5 Fully Edited Digital Images
Same 5 images as Mounted 10×8 Prints
Cake Provided
Full use of Props and Outfits