NEWBORN PHOTOGRAPHER NOTTINGHAM
I am a Newborn Photographer Based in Long Eaton, Nottingham. My Style of Newborn Photography is simple, organic and timeless. I believe that the focus should be on the baby rather than all the props. I like to use colours but also love the clean and organic look of neutrals. I can provide everything needed for the session, your only responsibility is to bring your beautiful baby and some extra milk and then sit back and relax, resting assured your baby is in great hands!
The first two weeks of your baby's life, wow- They will never be that tiny again and those moment always pass too quickly! Newborn photography sessions are available for babies up to 4 weeks old but after 14 days they start to lose the newborn 'curl' and are awake more so your photos will reflect that. For this reason, I aim to book you in for when your little one is between 5 and 14 days old.
My studio is naturally lit – A unique feature that enables me to capture true to life images without the intrusion of Studio Flash lighting. I use a carefully selected set of props and outfits including delightful hats and blankets, and am more than happy to incorporate special personal items to personalise your images in just the way you want them.
We loved our newborn photoshoot with Kay. She made us feel at ease from the moment we walked through the door. Her professionalism and patience are second to none. The photos she took were superb quality and she is so accommodating of the style and design in order to allow the photos to match your home decor. We have some beautiful photos of our baby daughter that we will treasure forever and we can't wait to go back for more photos as she gets older.
This session takes place at my specialist natural light studio in Long Eaton and takes approx 2-3 hour session. This is perfect for babies up to 4 weeks old. I can provide lots of props, backgrounds and props to create a beautiful selection of images for you to choose from. I love to include parent, sibling and family shots within the session too as such a special time to capture and remember.
I do not charge a session fee I ask for a £99 deposit to secure your booking which then goes towards your package which you choose after viewing your images in your viewing session approx 2 weeks after your session. The three packages are listed below, if you decide you want to choose a bespoke package including some of my Signature Wall Art then you can do that too with the minimum spend of £349.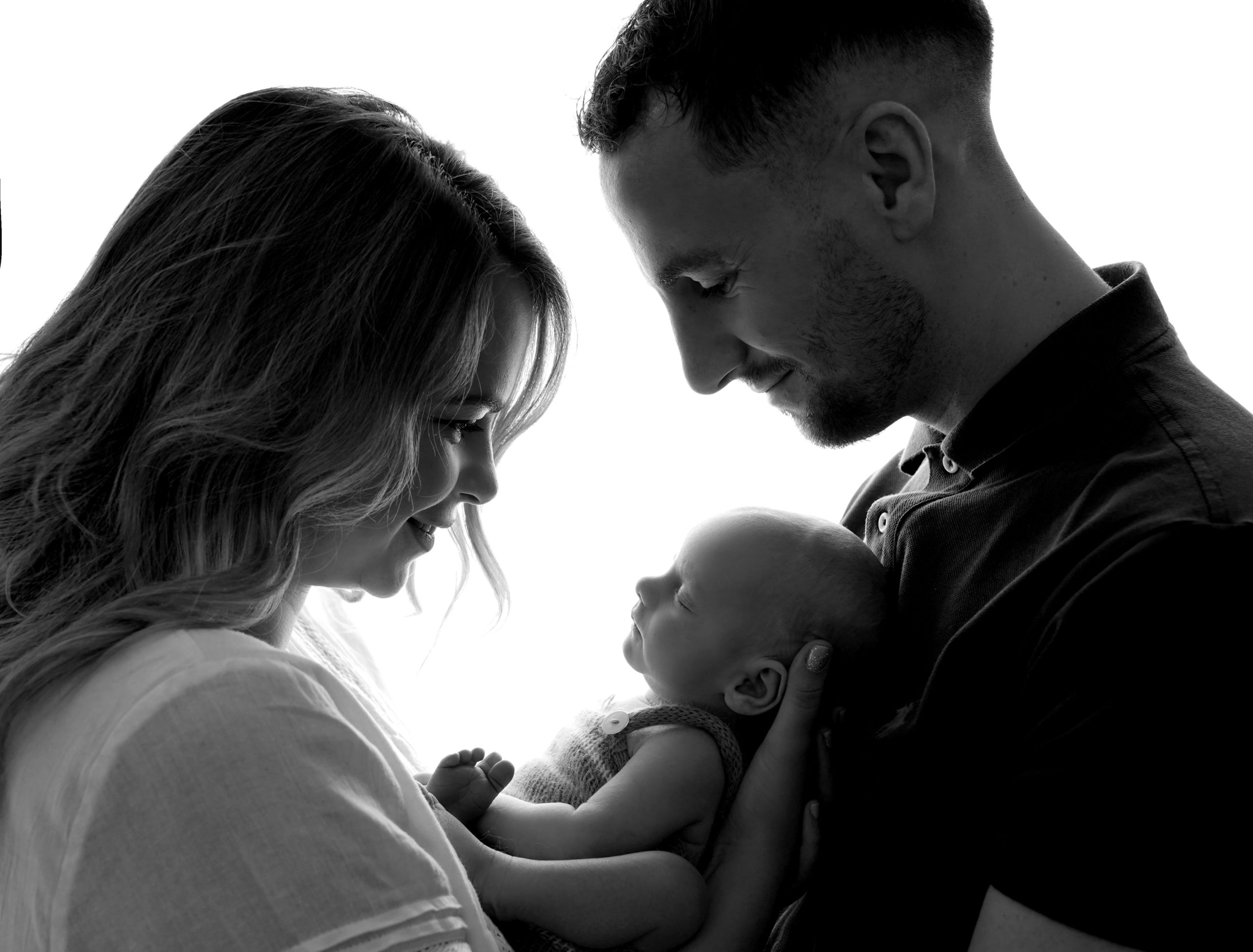 Included in your Package:
Full Session approx 2/3 Hours
Viewing appointment
All Fully Edited Digital Images
10 Boxed 10×8 Mounted Prints
HD Slideshow of your images
Facebook Timeline Cover
Full use of props & outfits
£100 towards Signature Wall Art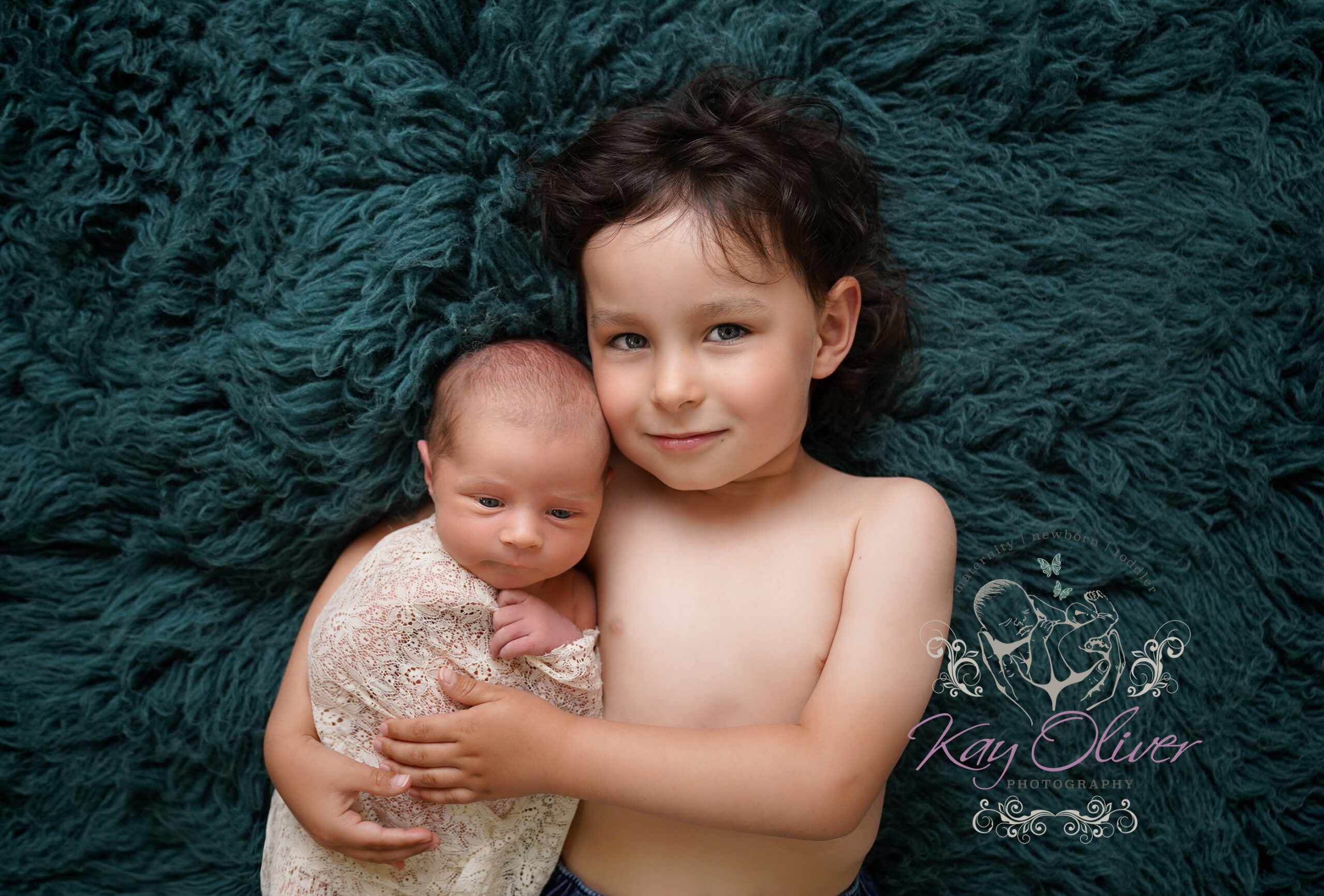 Included in your Package:
Full Newborn Session approx 2/3 Hours
Viewing Appointment
10 Fully Edited Digital Images
Same 10 images as Mounted 8×6 Prints
HD Slideshow of your images
Full Use of Props and Outfits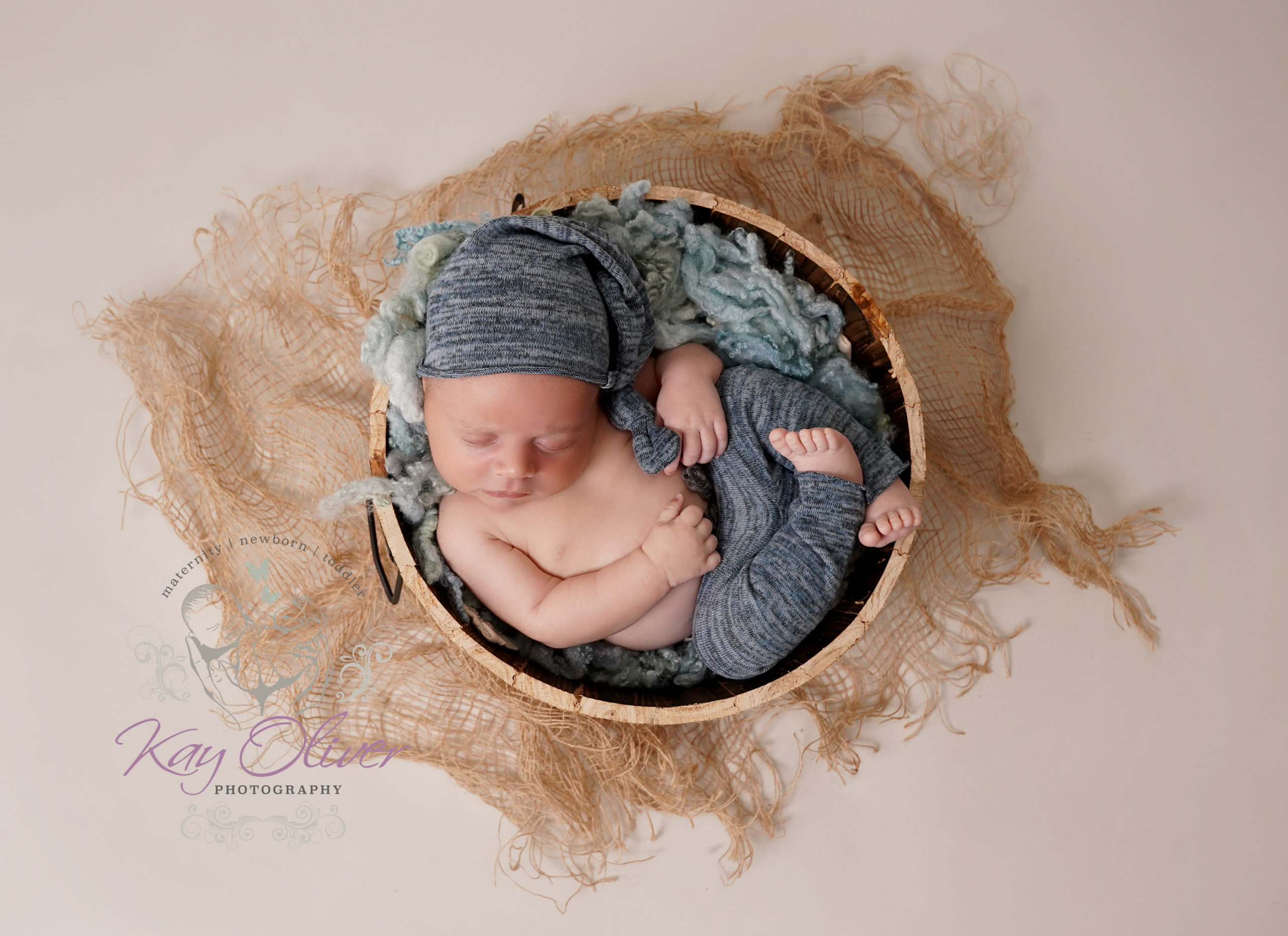 Included in your Package:
Full Newborn Session approx 2/3 Hours
Viewing Appointment
5 Fully Edited Digital images
Same 5 images as Mounted 8×6 Prints
Full use of Props and Outfits
Every Month I will be giving away a Rainbow Baby NEWBORN Session to find out more click through to the Rainbow baby project page.
Stunning products and wall art
When booking your photography session although the experience is a major part of why and who you book to take your photographs the main reason for having your images taken is to have them displayed beautifully to look at daily on your walls or share as a family in a keepsake album that your children can grow up looking through.
Children respond well to seeing images of themselves on the wall and at Kay Oliver Photography we use the highest quality products available to make sure your images are going to be displayed in the best way possible.
We have an exciting range of Wall Art product options available to you.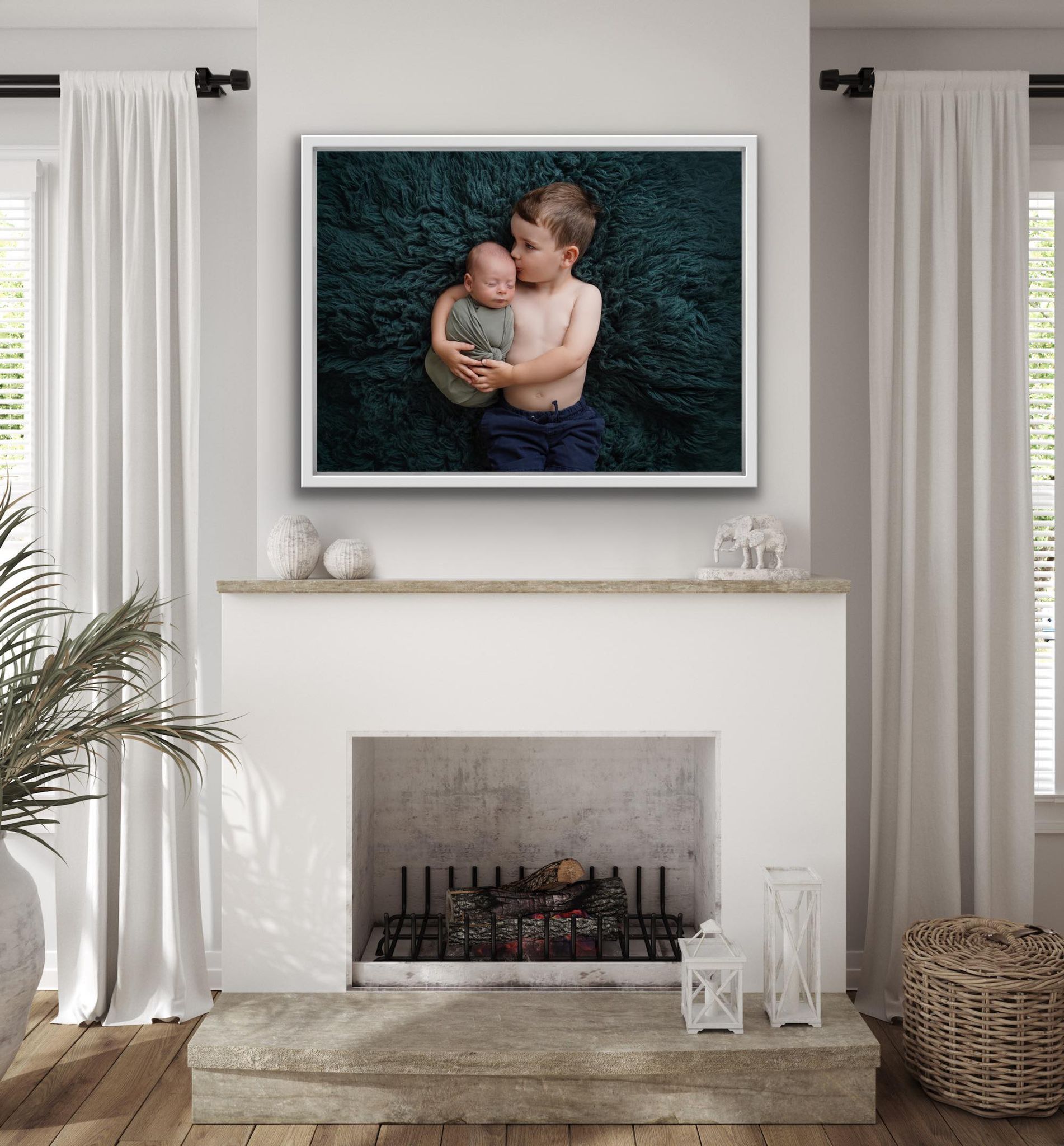 FREQUENTLY ASKED QUESTIONS
When do Newborn sessions take place?
Newborn sessions are best when your baby is between 3-14 days new, this is because they are still tiny, sleepy and have that gorgeous newborn curl.
When should I book my newborn session?
I book a limited amount of sessions each month so that each client receives my personal attention. To ensure your desired session time please contact me as soon as you know you would like to book a newborn session. Most bookings are taken after the 20 week scan.
How do I book a session when I am not sure when baby will be born?
I will pencil your due date in my calendar as soon as you book. you will then contact me when your baby arrives to schedule your session.
My baby has already been born can I still book a session?
Yes! while generally I book newborn sessions many months in advance, given the necessarily fluid nature of scheduling newborn sessions, I sometimes have last minute openings. While I recommend that the newborn sessions are done within the first 2 weeks of life I am happy to photograph older newborns, with the understanding that it may not be possible to achieve the type of images that work with a very young newborn.
Where does the session take place?
All newborn sessions take place in my Natural light studio which has been designed to give you the home from home experience so that you can relax and enjoy your session.
How long does a Newborn session last?
Newborn sessions are between 2-4 hours depending on your newborn. The session is tailored to your baby to make sure there is no rush and plenty of time for nappy changes, feeds & cuddles.
Can siblings and parents be in a few images?
Yes of course I love to capture images of new parents with their newborn child and the bond between siblings. If you are wanting this then please discuss with me before your session.
Can I request certain poses or images I've seen on other photo sites?
If there is something that you have seen please discuss this with me before your session so I can prepare what I need to do it. But please no that I will not create images that I deem unsafe and I will not guarantee any pose as every newborn is different and may not want to go in the pose you have requested.
What should we wear?
Simple is best. I photograph newborns wearing nothing or with minimal clothing supplied by me. I recommend that the rest of the family wear clothing that coordinates without matching exactly. Children should wear clothing they like and are comfortable in, although it is best to avoid busy patterns and logos.
How many proofs will I get to choose from?
I fully edit approx 25+ images from your session so you have a beautiful collection of a variety of different poses to choose from. Your gallery will be ready for your viewing appointment usually within 2 weeks of your session.