Keepsake Products
When booking your photography session although the experience is a major part of why and who you book to take your photographs the main reason for having your images taken is to have them displayed beautifully to look at daily on your walls or share as a family in a keepsake album that your children can grow up looking through.
Kay Oliver Photography use the highest quality products available to make sure your images are going to be displayed in the best way possible.
We have an exciting range of keepsake product options available to you.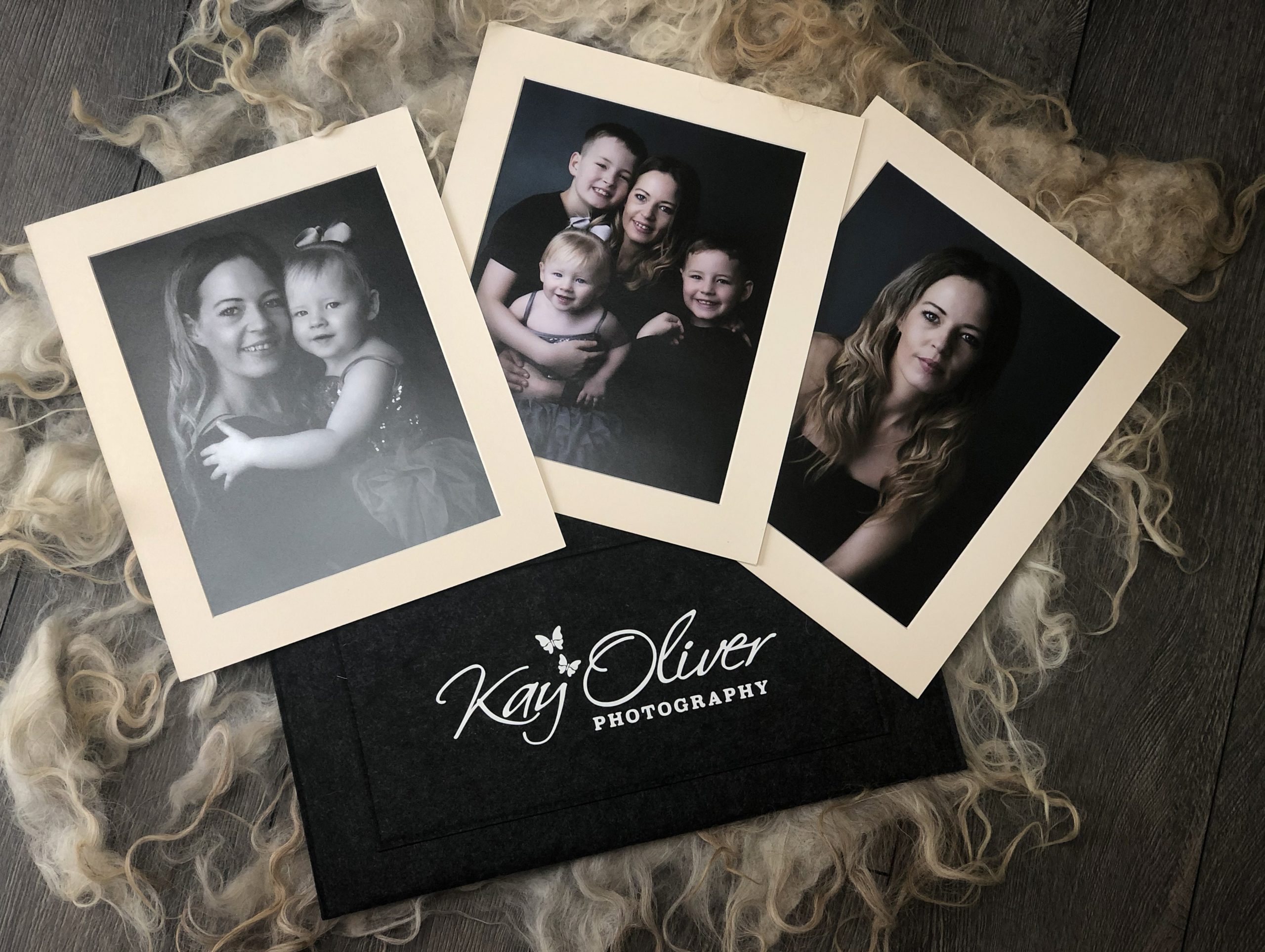 10×8 Inch Mounted Prints – £120
Set of 5 10×8 Archival Printed and mounted photographs. Beautiful way to remember special memories.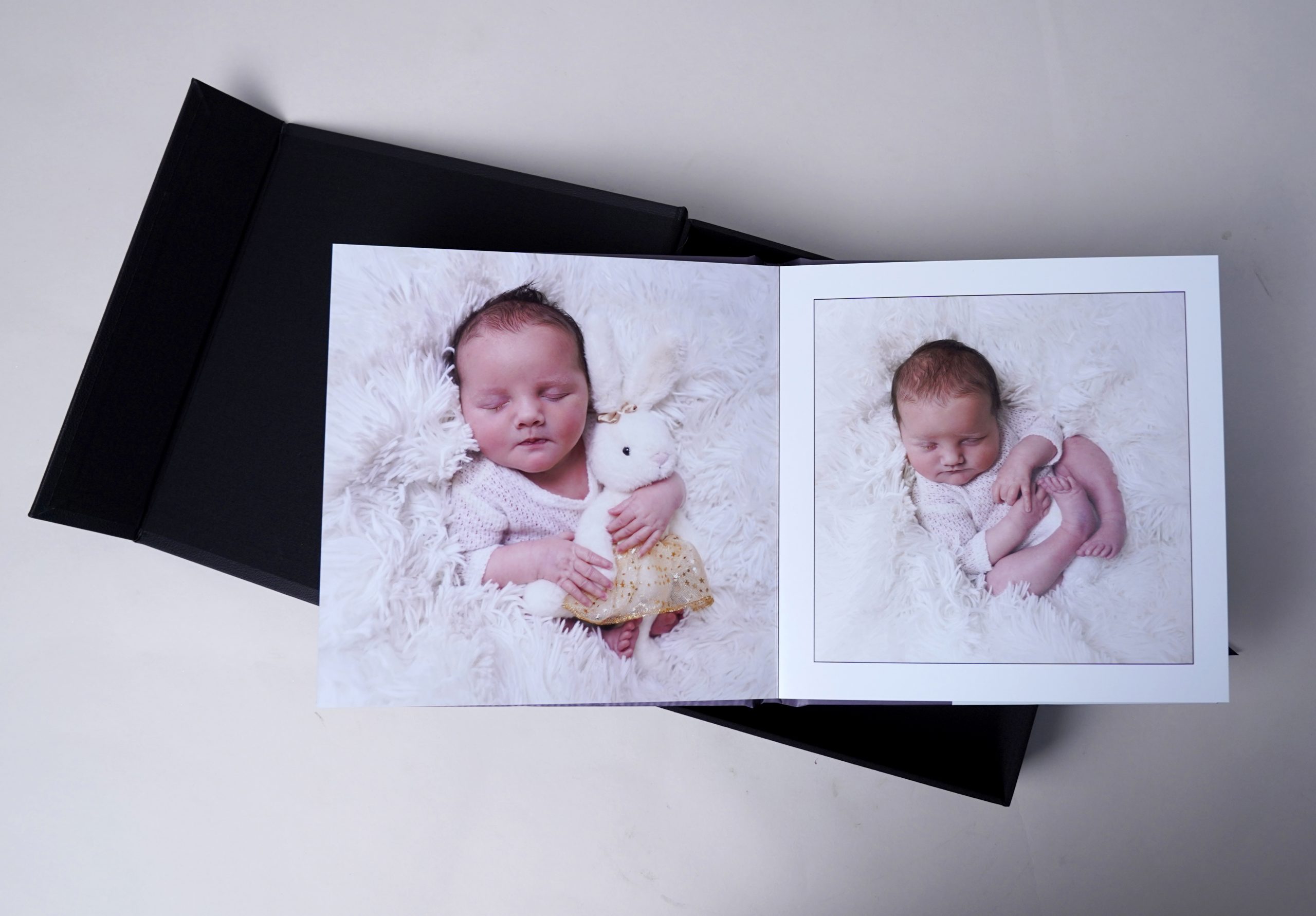 Albums
Albums are a fantastic way to keep all your memories safe to look through regularly and to pass on to your children in the future too. These also make great gifts for Grandparents with different size options too. All our albums are made with archival paper meaning they will last and not just fall apart after a few years.
10 Inch Fine Art Linen Album – £550
10 Inch Deluxe Album with Photo Cover – £450
8 Inch Classic Linen Album – £355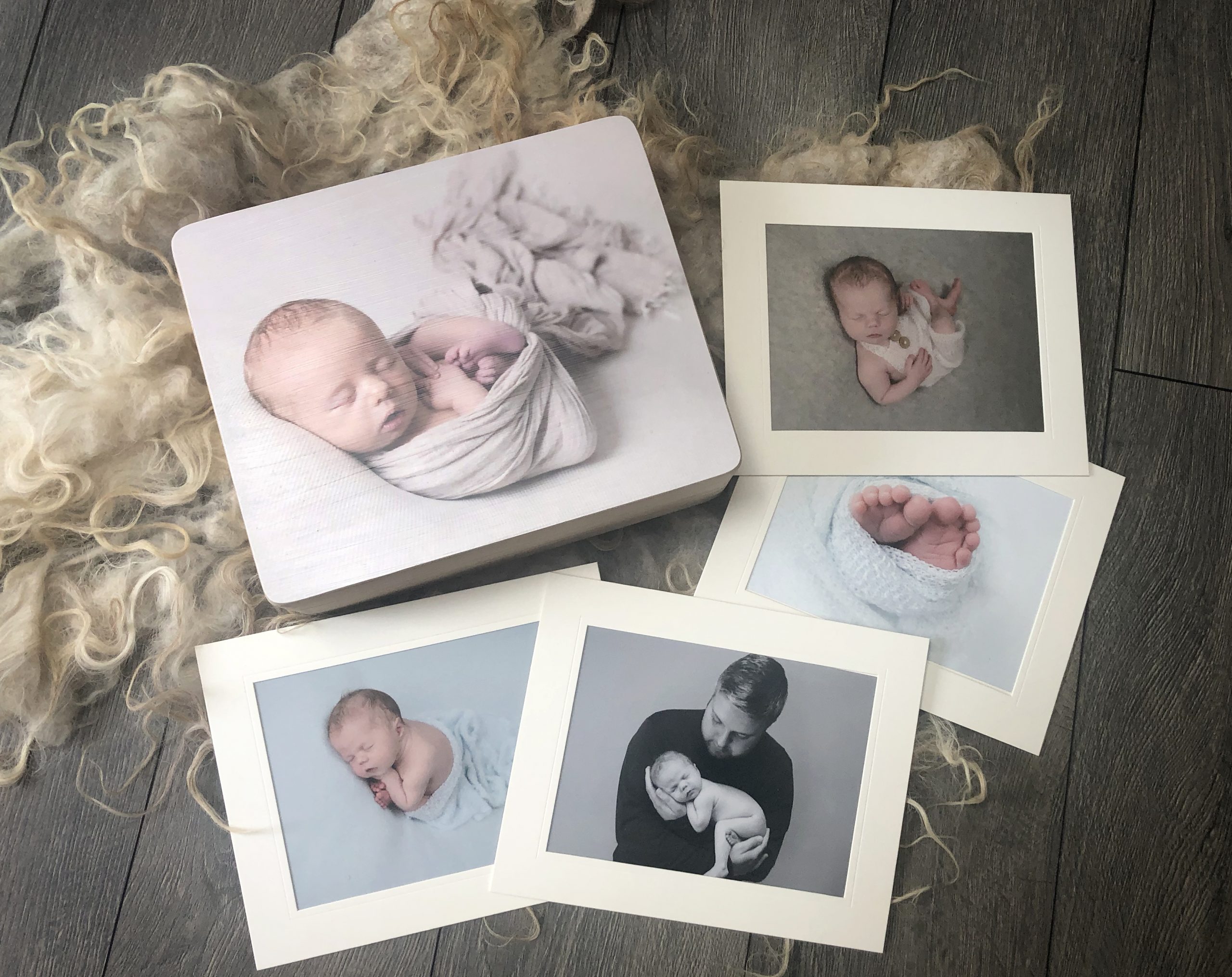 Wooden Keepsake Box & Prints – £350
A beautiful handmade wooden keepsake box with photograph mounted onto the front. This is the perfect way to store your precious photographs or keepsake items such as baby's first outfit, lock of hair, or drawings your child does for you. This Box comes with your favourite 15 images printed and mounted ready for framing or to keep as they are and share with family.