Fantastic you have booked in for a Maternity session with me and I cannot wait to greet you in the studio to create beautiful images of such a special time in your life. Don't worry if you are a little nervous about your session that is perfectly normal but I am here to help make you feel amazing!! Lets be honest pregnancy is hard work after all you are creating life. But that can mean you have some days that you feel exhausted or even huge as your body has changed so much you can't remember the last time you saw your feet hehe.
I have been there but trust me when I say you are BEAUTIFUL and your child will love you just the way you are, as you will love them with your whole heart and already do!! My sessions are led by you and the style of photography you are wanting. You can have the session just of you and bump, with your partner or if you have older children then can take part too.
What to Wear
I have got a selection of gowns that cover bump and show bump off too, outfits and fabrics that we can use throughout the session to create stunning images you will love looking back on and showing your baby too. If you want to bring outfits with you then that is absolutely fine too.
For you: Dresses that show your figure in a plain colour rather than patterned, Cami tops and jeans (with button undone to make room for bump) for a casual look, one of your fella's shirts, long skirts that fit below bump, your favourite Bra and Pants set are all good options. If you don't want to bring anything thats fine too but please bring black and nude underwear if possible.
For Dad: Jeans or Trousers, T-shirts, polo shirts or shirts the choice is yours but again try and go for plain colours as patterns and logos can be very distracting. If he wants to go shirtless on a few images thats great too.
Children: For boys similar to Dads outfits with jean, trousers and T-shirts in plain colours no logos or characters. For Girls beautiful dresses or skirts and tops with minimal patterns. I always welcome lace and sparkles x
The amount of different clothing options depending on which session option you booked. Choose between clothed, gowns, Lingerie, fabric, artistic nudes or silhouette.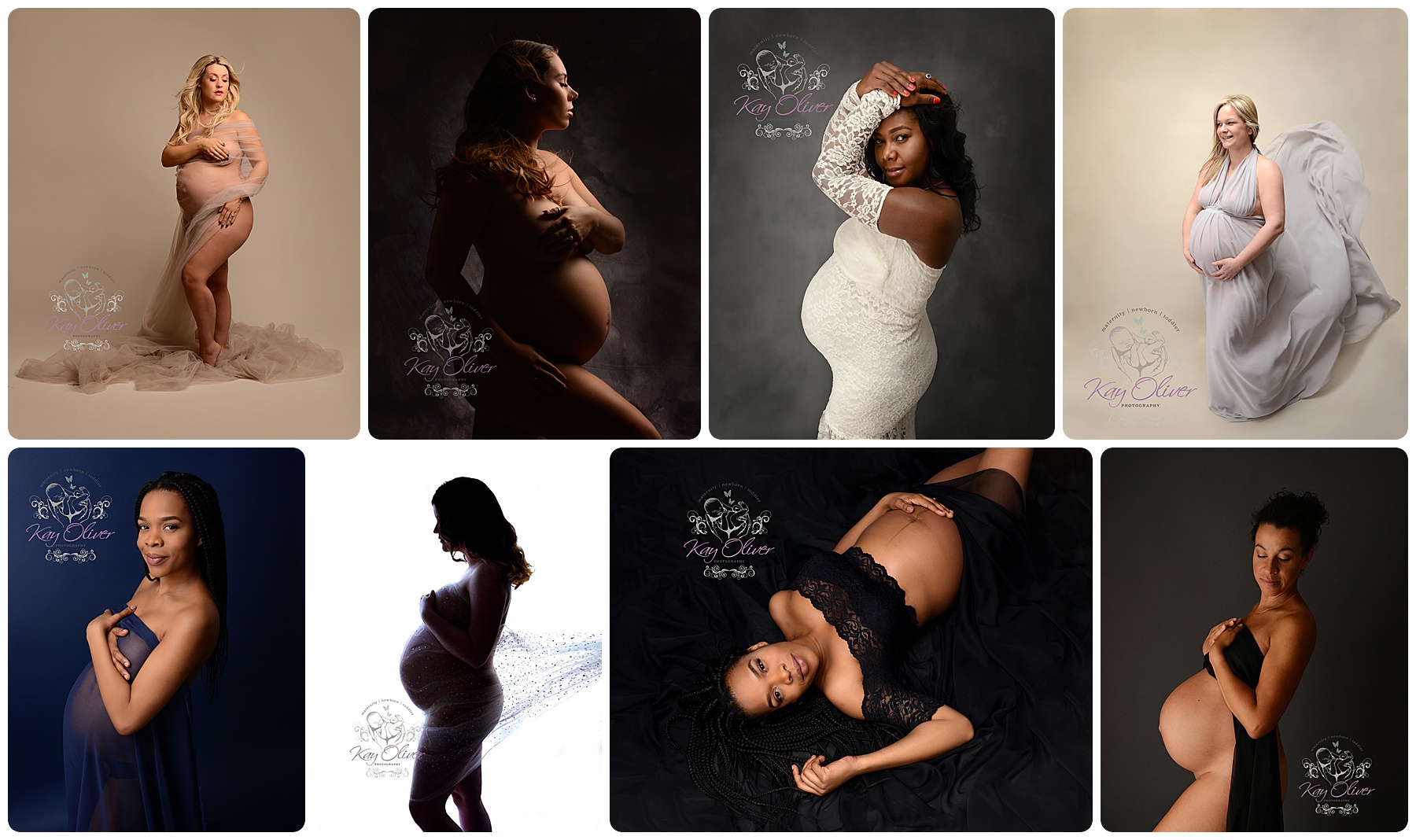 Hair and Make Up
Whether you do your own hair and make up or you have a professional do it for you make sure you are happy with how you look before we start taking the photos. I want you to still look like you just a little more pampered and glamourous than when you go to do the shopping hehe. I Love the more natural looks but if thats not you then make sure its to your liking.
If you have any questions please ask so we can help as much as possible. x