**Trigger warning – this blog post contains the personal story of baby loss and may be distressing**
Emily Rose's Story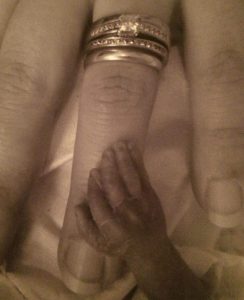 I'm so sorry, baby has no heartbeat. From that moment on I froze. How could this be happening! I looked across at James, my world had just stopped, I could not breath. How could this beautiful gift be gone? Baby – what were we having? – A girl she said. A girl?! We were given a few minutes to process the information we have just been given, which I could not truly believe! Then moved into a small room with 2 little sofas. I was numb, not hearing or thinking about anything.
The consultant and nurse specialist came in.
They explained I have to take a tablet to start the process of labour off then would come back in 2 days times to the labour ward to be given pessaries and medication to help labour and I would have our little girl.
Give birth? what? How? I could not process anything.
They tried to explain but I just could not take anything in. What was I supposed to say to my 2 little ones at home, they are expecting me to come home with pictures of their baby? With every cell in my body telling me not to take it I was handed a small white tablet and a drink of water. Take this the nurse said. As she handed it to me the tears just stared to fall, it hit me like a ton weight. My baby was gone.
Labour and Birth
It was a Thursday morning. I had spent the night before making Emily the only dress I would ever give her. My wonderful mother-in-law knitted me a small bonnet for her to have. With the rest of the wool, I took it to the hospital to crochet her blanket as I know I needed to keep busy as labour progressed. We dropped off the twins at an amazing friend's house and at 7.30am and I buzzed the labour ward door, praying I would not see a pregnant lady in there all beaming as she was progressing to have her baby. We were taken and walked around to the butterfly suite by the bereavement midwife. Derby is so lucky to have a room and small garden for families like ours, about to deliver their sleeping baby. Space and time to ourselves away from happy families being made.
I was busy all day crocheting her blanket and around 9pm it all started to really happen. As silly as it sounds, I needed to feel every pain to make the whole nightmare real. With every contraction I know it was coming to an end.
Meeting Emily Rose
In the still quite hours, our beautiful tiny Emily Rose was born. She was perfect. 10 fingers and toes, small button nose, Dark hair. Just perfect. I held her thinking how she could be gone, waiting for her to open her eyes and cry, but nothing came. I was able to have 12 hours with her. Derby have cuddle cots which kept her cool and allowed us to imprint this tiny person onto our brain, she filled my heart the day I found out I was pregnant. We had photos of her, hand and footprints. We were given a fabulous SAND memory box in which I could keep everything of her in.
The hardest moment in my life was leaving her in her small moses basket and walk out of that room. How could I leave my baby? Holding onto my box with the only memories I would take with me we kissed her one more time, took one long hard look and we had to go.  From that moment on I changed. I was not a mummy to my twins. I was a now a mummy to my twins and an angel.
Going home
We went to pick the twins up, how on earth do I explain to them she is gone?! Somehow, I found the inner strength to tell them she was gone. Children are amazing, they just take the information and deal with it. Me well I was and still are truly broken.
After her funeral I started to attend Derby SANDS group. Who where totally amazing, Kirsty and Lou just let me fall apart and it was ok to do so. I could be every emotional all at once and the room was full of families who have gone through the same as us. Who knew it was so common? But their support was truly invaluable. People would cross the road not to talk to me, words of 'you have the twins' were often said, but as much as we love them I have a child missing and a huge hole in my heart!
I have always wanted and needed to speak about Emily. She's my daughter and saying her name makes her real. We have her photo over the fire just like my other babies.
Greif is different for everyone, but talking about it helps, even 4 years on. Not everyone around me then or now can deal with that. I found out the hard way who were really around for me. But it fills me with so much love all over again when someone asks if they can look at her photos. We talk about her little button noes, her huge feet and I am truly grateful for that. I cry not because taking about her hurts, it hurts every single day, I cry because they think of her and that's all I want for Emily. To be remembered!
Being an angel mummy is hard but this week in baby loss awareness week it's my job to let people know its ok not to be ok to break the silence and not be alone! Speak about your baby, your loss and celebrate their life however short it was.
Loved you yesterday, love you still, always have, always will. xxxx
Rainbows…..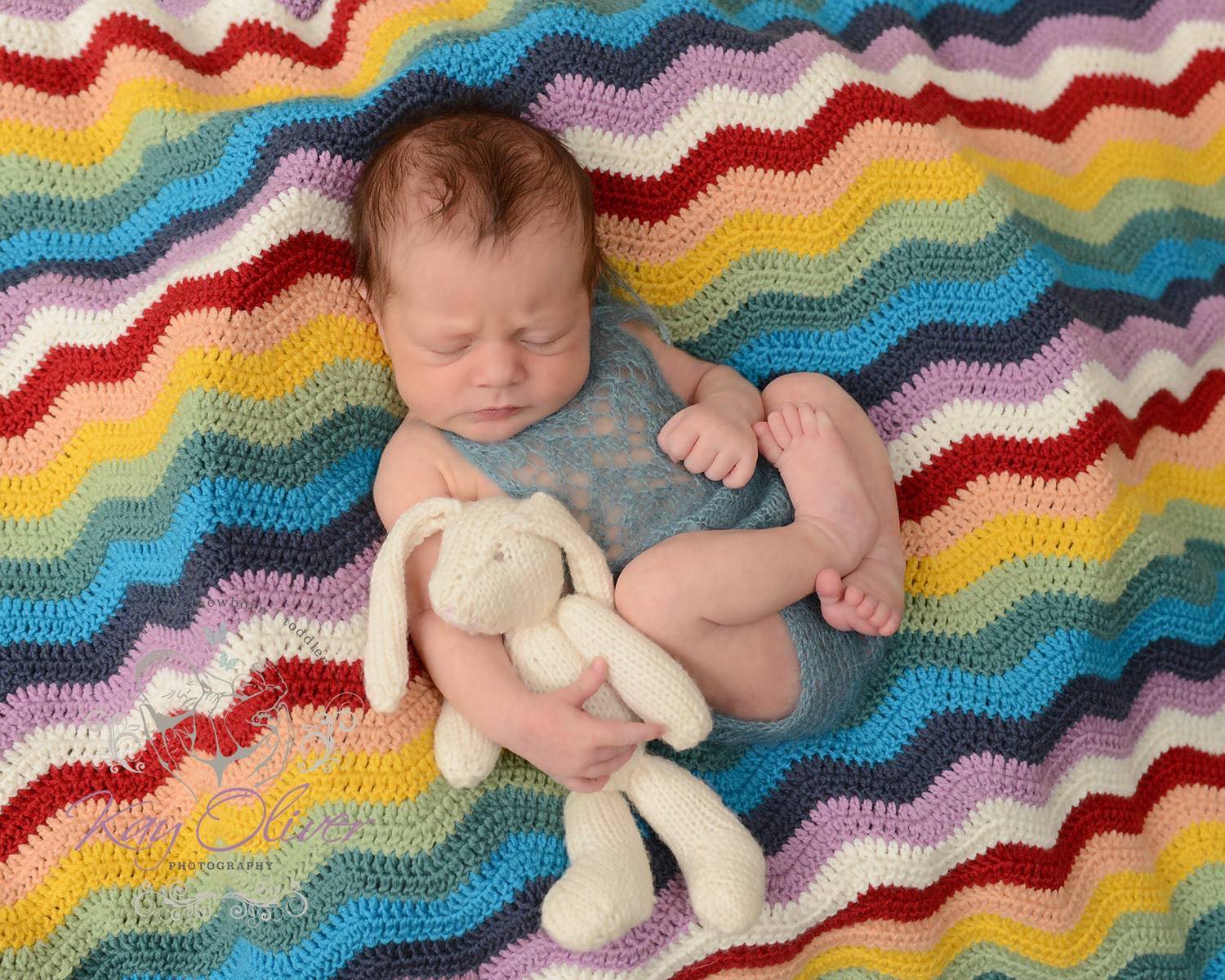 The blue cross that I so wanted but dreaded all the same, how on earth could I do this again? So many mixed emotions for what could come and happen. From that moment I would not settle. I was a bundle of nerves.
My midwife was amazing, and I was able to have early scans and from 16 weeks my consultant allowed me to have a scan every 2 weeks from then on. Baby was growing as planned, but in my head it was always what if. My placentas had failed with Emily so I was watched very closely for the 1st 20 weeks.
No one knew, Not even our mum's.  I could not speak it out loud, it was as if I spoke it, this gift would be real and then it all could happen again. By 20 weeks I was really showing, I was getting the looks at the school gate, but I said nothing. I needed to get past 24 weeks. With each scan it would start to easy, but time had come to speak to a wonderful counsellor and once a week I could let it out, all the worries and fears, the what ifs and the could be's. This really helped. She sat and listened, walked my though each scenario in my head and helped me make sense of all the worries.
My 25 week scan I was allowing myself to relax a little, and started to want to look at baby clothes. But the mental scar of watching James take the one outfit we had bought for Emily back to the shop with tears in his eyes I knew I could not buy anything. I froze at the doors at Mothercare, the baby section at the supermarket I just had to walk past. This little one had nothing to wear but had all the love in the word.
Telling the twins was very scary. How would they react? They both just looked at us 'will this baby go to heaven too mummy?' With all my heart I hope not, and the weeks to follow that's all they worried about. We tried to reassure them but only time would do that. If people asked if I was ok, I would now let it be said. Yes, I'm pregnant and their warm congratulation as I smiled but I could still not be excited.
36 weeks arrived and I can honestly say I had had enough. I was mentally drained, and I needed to meet this baby. My planned section was booked in the week later. I had had to have an emergency section with the twins at 35+2 and my labour with Emily they were not so keen for a natural labour. But I was more than happy to have this baby here and safe by any way!
The morning of my section, the twins went off to school not knowing that today was the day. We arrived at the ward and I was a complete mess. We had nothing in the hospital bag for this baby apart from one white set of clothes I got out the loft the week before from the twins. I spent the whole morning crying and hoping they staff had the compassion not to walk me past the butterfly suite.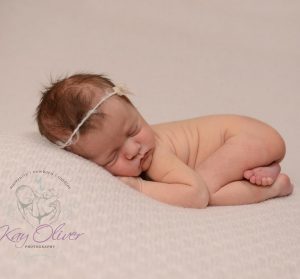 At  3.44 on Wednesday 2nd November my beautiful rainbow Heidi Charlotte Iris was born. Small but perfect and hearing that cry was amazing. We spend the next few days in hospital with a few setbacks, but she was here, safe and in my arms and could not put her down. The midwife who delivered Emily was on duty and I asked to see her, she spent time with me, it was so nice for us to see her we talked about Emily. She will always be the missing hole in my heart but after the storm there was our shining light. Watching George and Imogen with Heidi was a moment in time I will always remember. They held her so gentle but so tight.
I still fell the guilt of another baby, the hole that Emily left. But the joy George, Imogen and Heidi gives us helps every second. I love all three of them still ask about her, look at her photos, tend her grave. Emily is very much part of this family and always will. There are 6 in this family!