Baby's First Christmas
It's your first Christmas with your little one so you want to make it special but, bearing in mind that they will be somewhere between 0 and 11 months old, they probably haven't much idea what's going on.  What can you do to make baby's first Christmas enjoyable and memorable for all?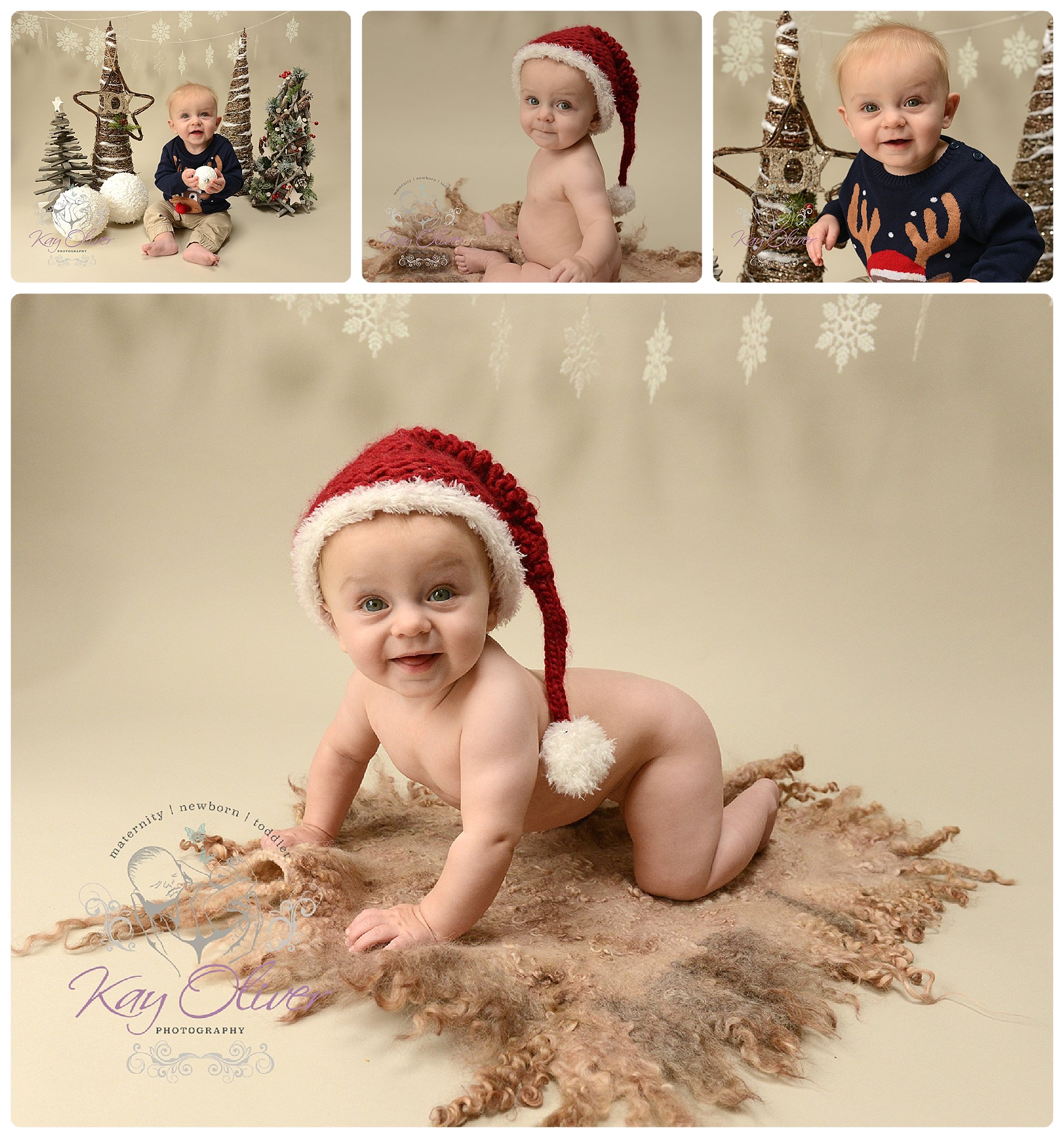 Ramp up the cuteness!
You won't get away with this for long, so while they're tiny (and can't express an opinion to the contrary…) then get your fill of dressing them up in cute outfits!  From Santa sleepsuits to little elf outfits or even snuggly snowman suits, there's so much super cute seasonal clothing out there to choose from.  You'll be met with 'Ooohs' and 'Ahhhs' wherever you go – and baby's bound to enjoy the attention, even if they don't know why!
Don't go overboard
You want Christmas to be special, but bear in mind that baby certainly won't remember what you bought them for their first Christmas.  They're too young to be making lists and asking for the latest 'must have toy' (you've got plenty of years of that to come!) so make the most of it this year with just a token gift or a keepsake such as a special book with a note written inside the cover.  Perhaps you could use the money you save for a nice family day out instead, or put it towards something practical – maybe you're ready for the next stage of pushchair, cot or car seat?  Friends and relatives will also want to know what to buy so, rather than being overwhelmed with toys and teddies, you could point them in the direction of something you really need – is baby short of any clothing items, bedding or equipment? Don't be afraid to make a suggestion if you're asked; most people would rather buy something that will be used and enjoyed.
Make it memorable
So, as we've already pointed out, baby's unlikely to have much clue about what's going on this year, nor will they remember their first Christmas – but that doesn't mean you can't make it a memory to cherish.  Enjoy doing the whole 'Santa thing' with a mince pie and stocking, even if it's more for you than baby.  Take lots of photos (especially of the cute outfits!) and video their reaction to new experiences such as the Christmas tree lights, meeting Santa, tearing off wrapping paper – even their first taste of turkey or Brussel sprouts if they're weaned!  Make a bauble with baby's handprint on that you can keep and bring out each year and, after Christmas, you could even make a photo book, an album or a memory box of baby's first Christmas.  As they grow older, you'll be able to share these memories and they'll be grateful of the record that you kept.

Take it easy
All the extra activity, people to see and things to do is bound to make baby tired and it's likely that their routine of sleeping and eating will go adrift too.  As much as you want them to join in with the festivities make sure they still have naps as and when they need them otherwise you'll spend half of Christmas trying to comfort a grizzly baby – which is no fun for either of you!  It's hard when you're trying to please everyone and see the whole family but try to space out visitors and activities as much as possible so that both you and baby get chance for a breather and some quality cuddle time in between.  And, above all, make sure you and your partner enjoy it as well!  When baby goes to bed on Christmas night take time to sit back, relax with a glass of something and reflect on the day…or continue the celebrations with family and friends.  After all, it may be baby's first Christmas but it's still Christmas for adults too!
What plans do you have for baby's first Christmas?  Do you have older children?  How did you celebrate their first Christmas? Please share your thoughts, ideas and memories with us – we'd love to hear from you!