You want baby's room to be special. A little haven for smallest member of your family. But where do you start when it comes to planning a nursery? What do you need? What do you want? And how do you find a compromise between the two!
Here are our top tips for planning a nursery:
1. Research
Look online, in magazines or in shops. Make a note of the styles that you like, take pictures or collect samples of things you like. Create a mood board or a virtual board on Pinterest to collate ideas (www.pinterest.com) so that when the time comes to get stuck in to the decorating, you know exactly what you're aiming for.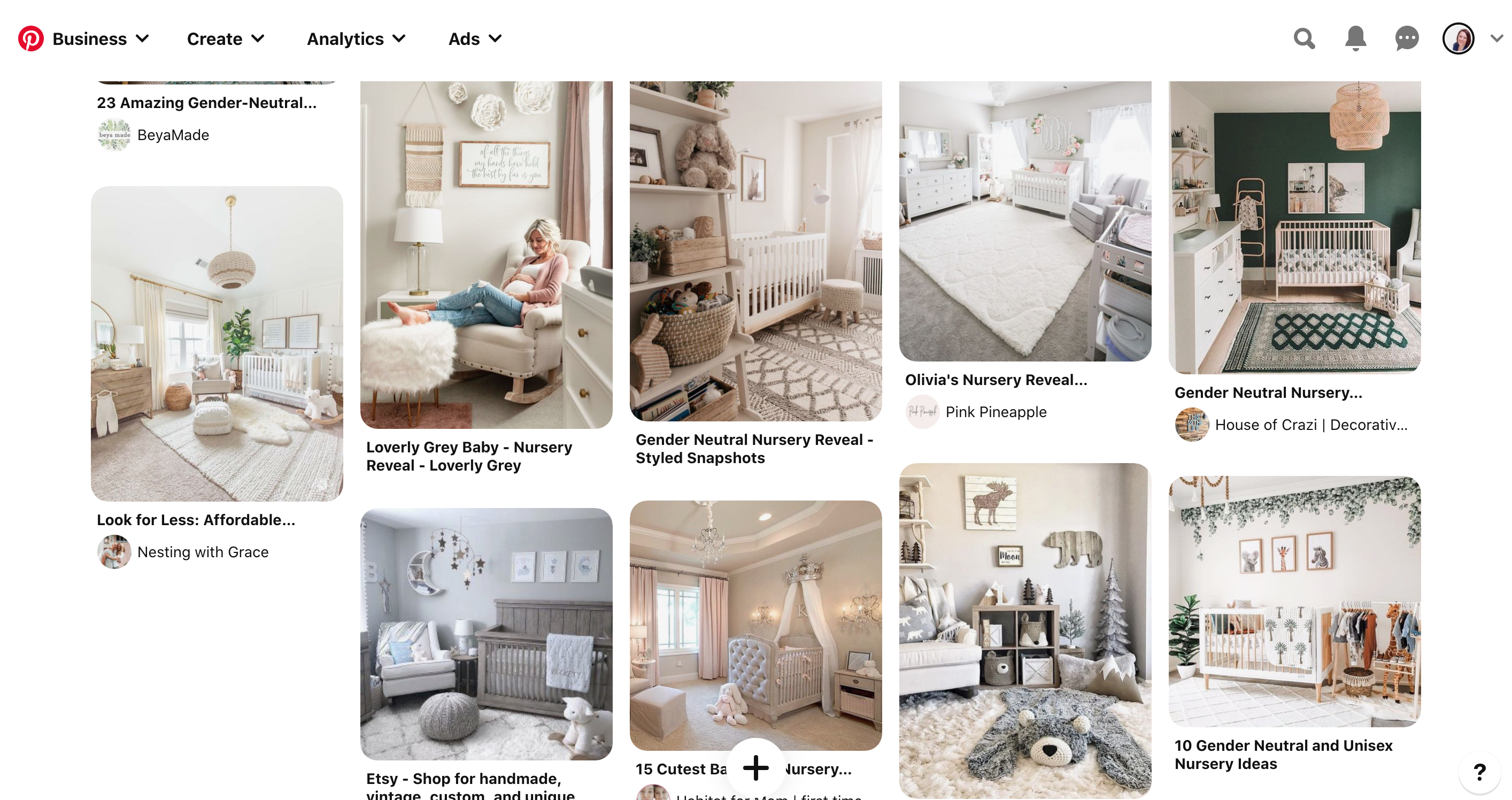 2. Represent
Make sure that your personality and the style of the rest of your house is represented in baby's nursery. Add personalised or quirky touches to make sure it's part of your home, rather than just a generic 'nursery'.
3. Balance style and function
Of course you want the room to look nice, but you also need it to be a calm and comfortable place for baby to sleep, and probably somewhere for you to sit during night feeds too. You'll want storage for clothes, toys, nappies, equipment, and somewhere safe for changing baby. All of this needs to be taken into consideration. Think of ways to achieve the look you want whilst also providing everything you and baby will need from the room.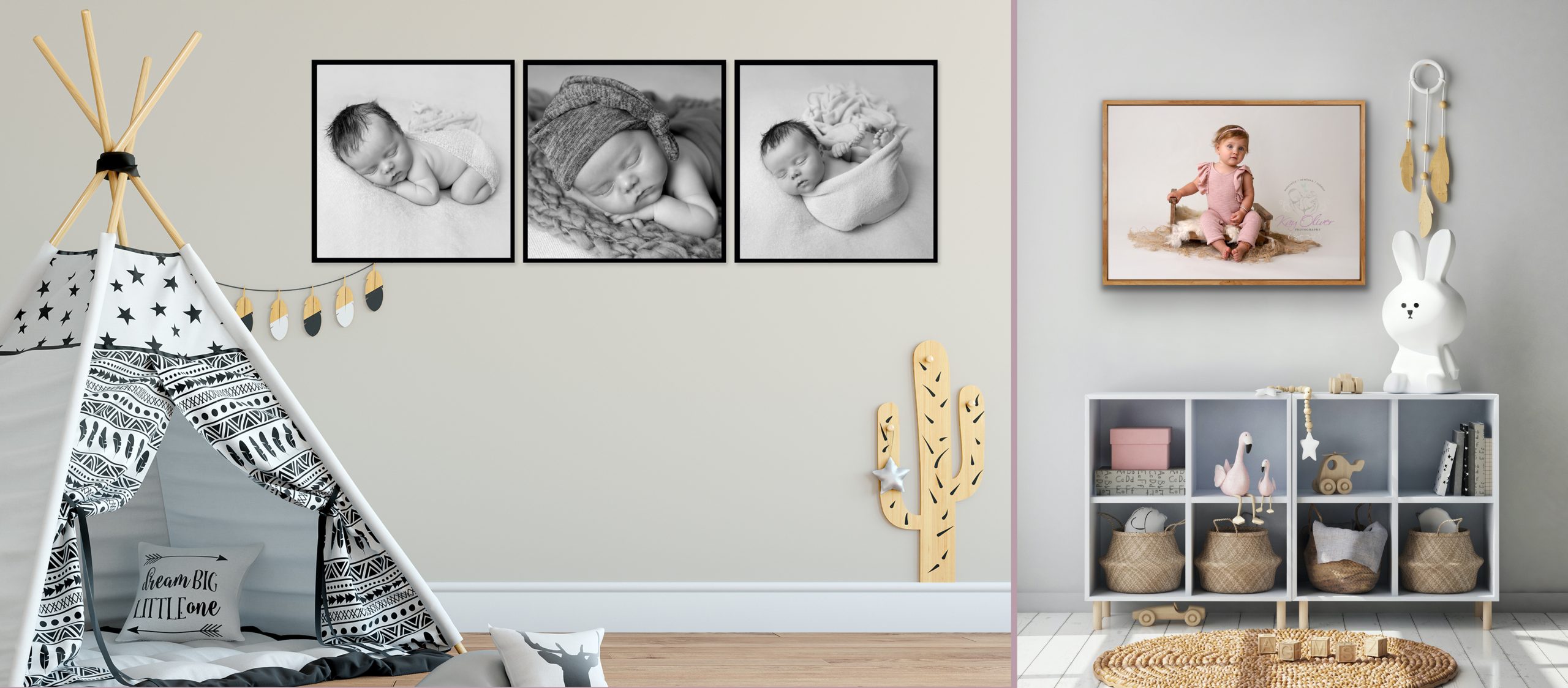 4. Safe and sound
While we're on the subject of practicalities, there are some important safety aspects to think about. Baby's cot and mattress need to conform to the required British Safety standards, should not have cot bumpers fitted, and should to be positioned well away from any blind cords, light pulls or other décor that could be hazardous – and also away from furniture that baby could clamber onto. The room needs to be warm (but not hot) and free from damp or draughts. You'll probably need an electric socket for plugging in a baby monitor but this should be positioned away from the cot so that little fingers can't explore during the night.
5. Colours
You may or may not know the sex of your baby – and it doesn't necessarily matter! Gone are the days when people assumed that the nursery should be pink for a girl or blue for a boy! There are many gender neutral options (and we're not just talking about magnolia) that can create a perfect space for either a boy or a girl – and you can always add accessories at a later date too, for added gender-specific personalisation.
6. Room to Grow
Unless you're planning on redecorating again soon, or buying new furniture, it's useful if baby's room can be adapted to suit the toddler years…and beyond! Consider whether to choose a cot bed rather than a cot, or choose wallpaper that's suitable for a child and not just an infant. You can alter much of the look of a room with soft furnishings or accessories, which are much easier to change as your little one grows up!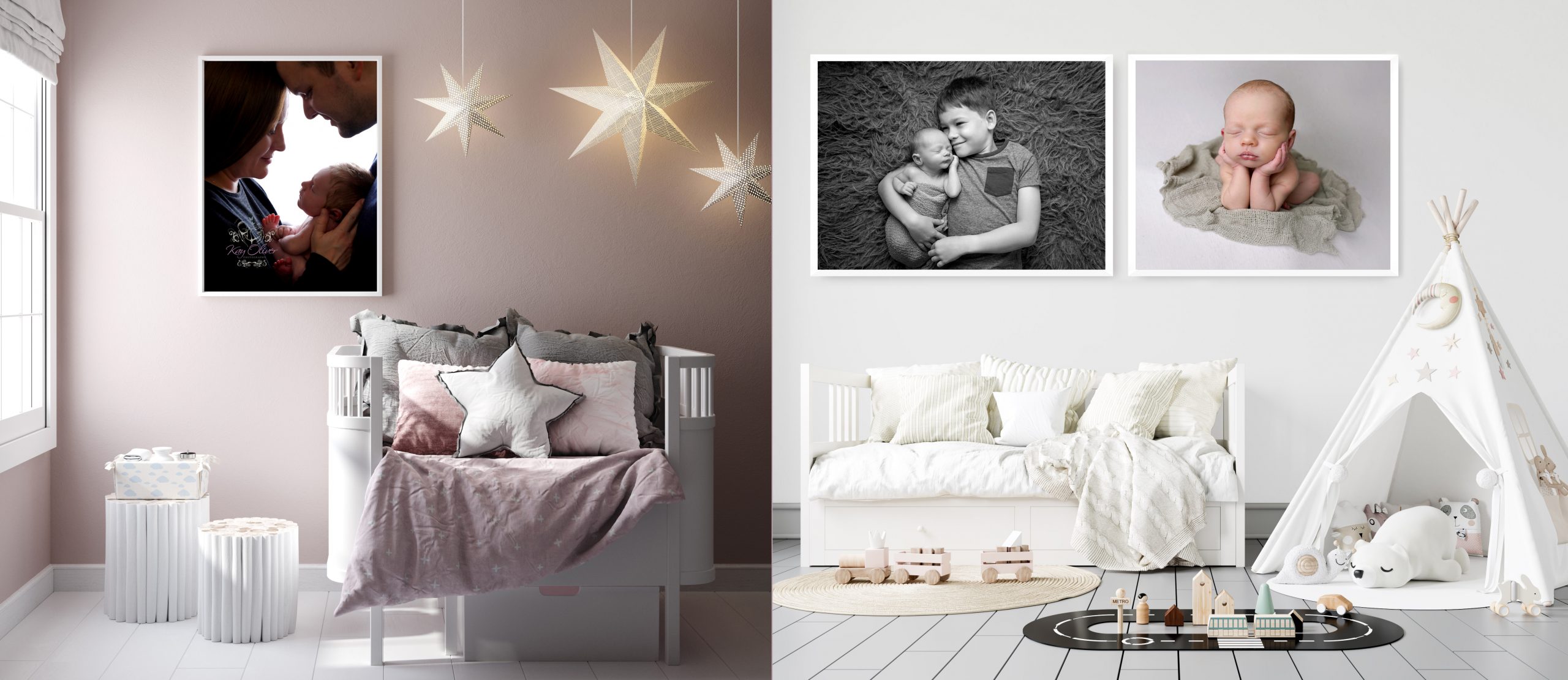 7. Stick to the Essentials
There's an overwhelming amount of baby 'equipment' on the market so, when you're planning your nursery, it's easy to feel bamboozled. What do you really need? Should you buy a Moses basket, a crib AND a cot? You could fill several rooms if you bought everything that's available! Talk to friends and family, or others with babies. Find out what they used and what they felt was a waste of money, and to begin with just get what you know you'll definitely need for a newborn. It'll soon become apparent when baby's at home if there are additional furnishings and equipment that would be useful.
8. Start Early
Your due date may be months away, but it's worth starting to think about baby's nursery early on – especially if there's a lot of work to be done in preparing the nursery. You may need to sort out and dispose of whatever was in the room before. Then there may be plastering that needs doing, radiators to be plumbed in, electrical sockets to add, doors to be fitted, painting and decorating to be done… all of this takes time to organise and implement and, as we know, babies don't always stick to their deadline! Also, in the later stages of pregnancy the last thing you'll feel like doing is crawling round on your hands and knees painting skirting boards! Once the room's pretty much done you can enjoy adding the finishing touches without the stress, to make sure it's all ready for baby's arrival.
Did you plan your nursery in advance or was it a last minute rush job? Did you base the theme on one particular accessory? Is there one thing in there that you just couldn't manage without? We'd love to hear your nursery tales!