Safety is the most important thing when photographing Newborns and babies! There is no photo worth risking your baby's health.
With Newborn photography becoming more and more popular it is scary how many general photographers have started photographing newborns without any training and without knowing about the safety aspect of newborn and baby photography. There has also been a rise in parents copying the newborn photography they see on photos without knowing how they are done. This is why I am writing this blog and why I am part of BANPAS (baby and newborn photographers association) who are trying to spread the word about safety during newborn sessions for both photographers and parents to see.

I have been photographing Newborns and Babies for 14 years this year and I have been specialising in Newborn photography for 5 years. I love photographing such beautiful Newborn baby's and creating gorgeous images for mummy and daddy to treasure forever. It is so important to capture your baby while they are tiny as they grow so quickly.
There are lots of gorgeous poses that we can put babies into but not all babies are comfortable in every pose so for this reason I do not guarentee any poses before the session. Your baby will guide the session and let me know what is comfortable for them. I do not force a baby into any of the positions everything is done in gentle movements and with safety in mind at all times.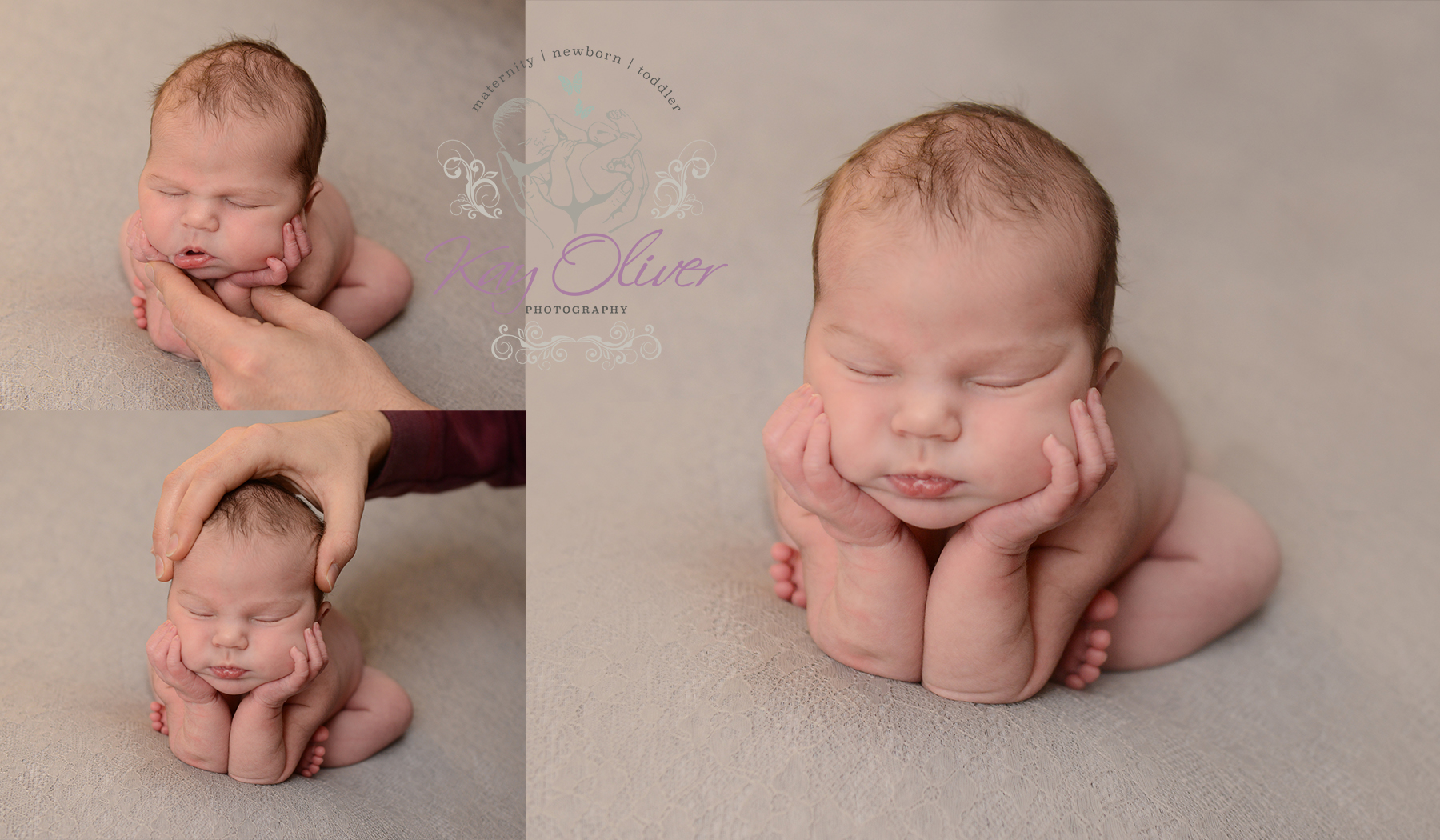 This is a very popular pose that has to be done very carefully and by combining 2 or sometimes 3 images together to make sure that your baby is supported at all times. You can see from these images that I have taken 2 separate photos and put them together in photoshop to create the final image. Please do not try these images at home and if you go to a professional photographer that leaves your baby in this position without support please tell them to stop as no image is worth risking your baby getting hurt.
Putting babies into props is not easy and should always be done safely. All props should be checked for sharp edges and you need to make sure they are sturdy enough to hold the weight of your baby too. All my props are checked before use! Another thing to consider is if the prop hasn't got a flat base like a bike or firemans helmet pictured above then it should be held at all times making sure that your baby is secure. You can see in the images above I have used the parents to hold the prop or the babies head to make sure that the baby is safe during the photo then composed the final image from 2 shots or cloned out the supporting hand in photoshop.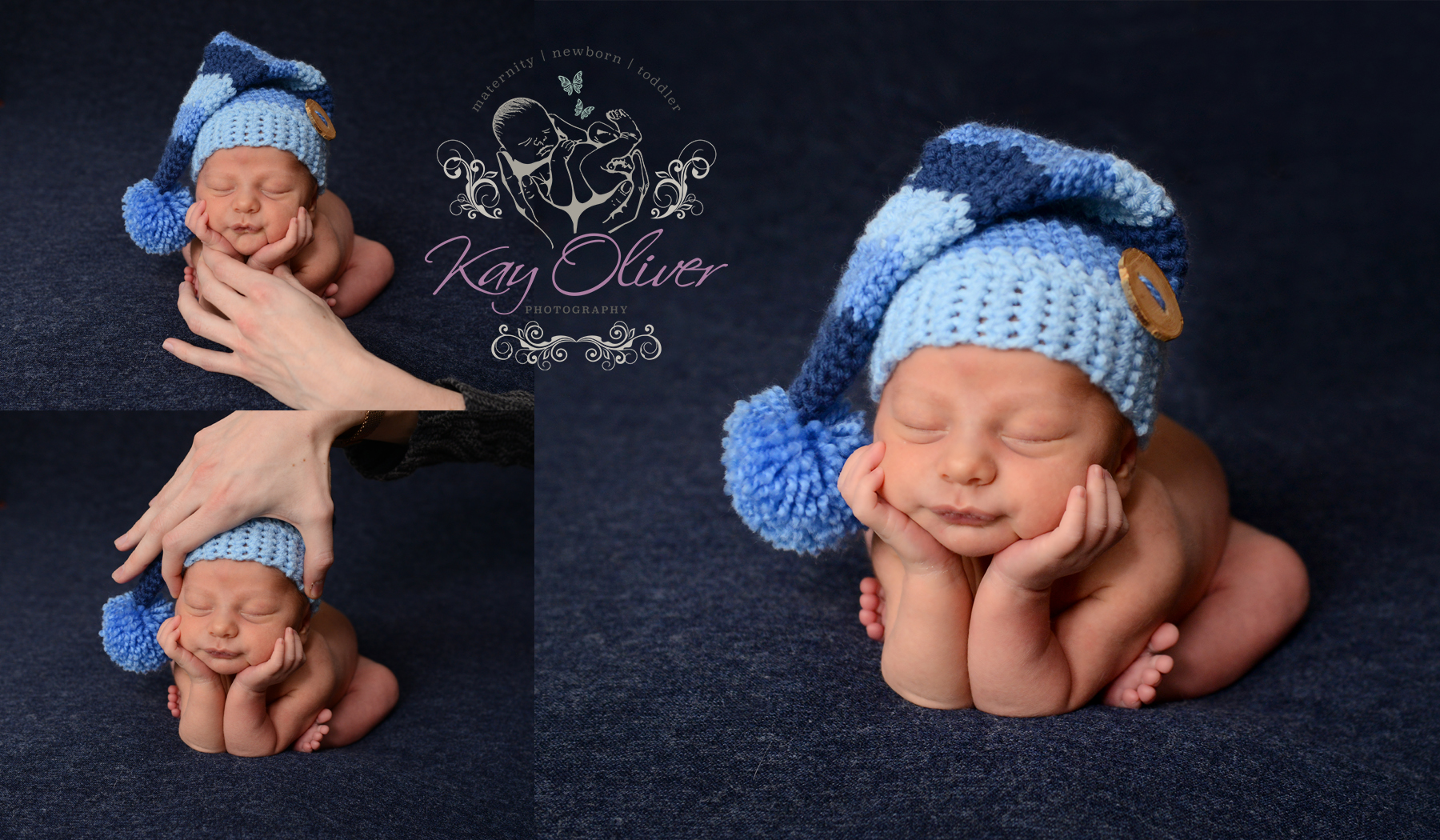 There are so many aspects of safety that I use in my studio to make sure your child is in safe hands so I have listed some of them below:
Never leaving your baby unattended through out the session
Always having a parent next to your baby when we use the props
Never use Glass props
All props are checked for sharp edges and sturdiness before use
Never force a baby into any pose always use gentle movements to position them comfortably
Never stand on anything over the baby so I cannot fall onto them
Use my camera strap by putting it around my neck or round my wrist when photographing above your baby
Always use composite images for the froggy pose and prop shot that need hands to secure props.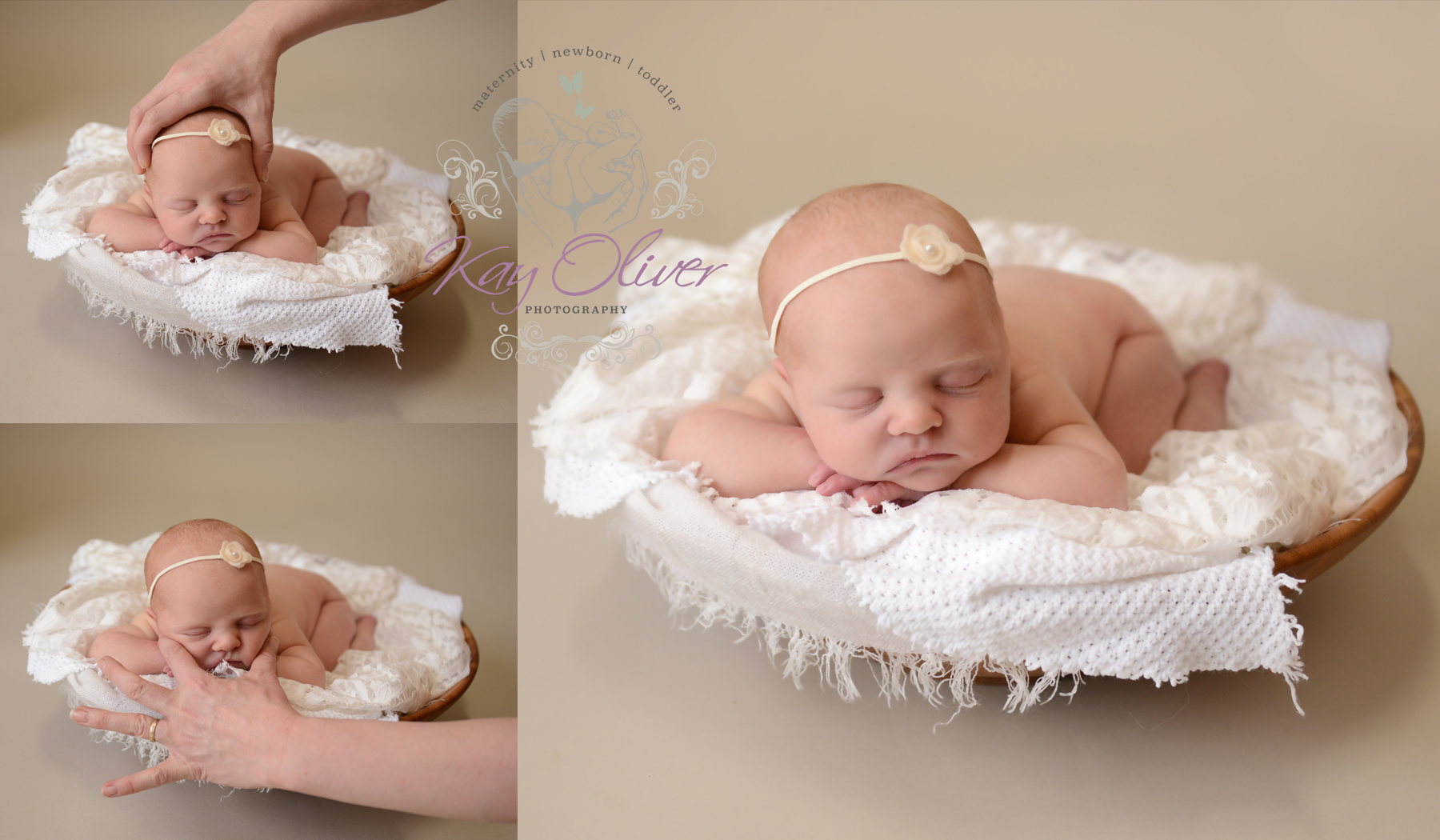 I hope that you find this blog post helpful and it give you an incite into what I do and what your newborn photographer should be doing.
Kay x