Summer is traditionally the time for sports day in schools, but it isn't just all about who wins the parents race – in fact a lot of schools these days have taken the competitive element out of sports day!
As your baby grows and starts to move, it is important that they start to develop their motor skills and sport is a great way to do this. From just a few months old babies can start to develop their physical skills with activities such as tummy time.
Once your little one hits one or is on the move it is time to introduce simple games such as rolling a ball, throwing a bean bag or chasing and catching bubbles. All of these are great for helping them develop their co-ordination ready to take on sport as a toddler.
There are lots of opportunities for pre-schoolers to take part in sports these days with classes in everything from swimming to football and of course trampolining and climbing at one of the many activity centres popping up in towns.
Here is a summary of sports that we have tried and tested with our little ones – we'd love to hear of any others that you have tried.
Football – there is a lot of skill involved in football as well as developing the skills to work in a team. With classes starting for children as young as 18 months there is a great opportunity for your little to develop a passion for our national game.
Soccerstarsuk provide tiny tots classes for ages 2-4 years then have after school and school holiday courses too – www.soccerstarsuk.co.uk
Swimming – not just a sport but a skill for life. There are private classes and also sessions at local leisure centres many providing options for babies as young as 6 weeks old. There is no need to worry about competitions at this age swimming is all about having fun in the water and growing in confidence.
Turtle Tots Nottingham & Derby offer classes for babies from 12 weeks to 4 years at various location: https://www.facebook.com/turtletotsnottsderby/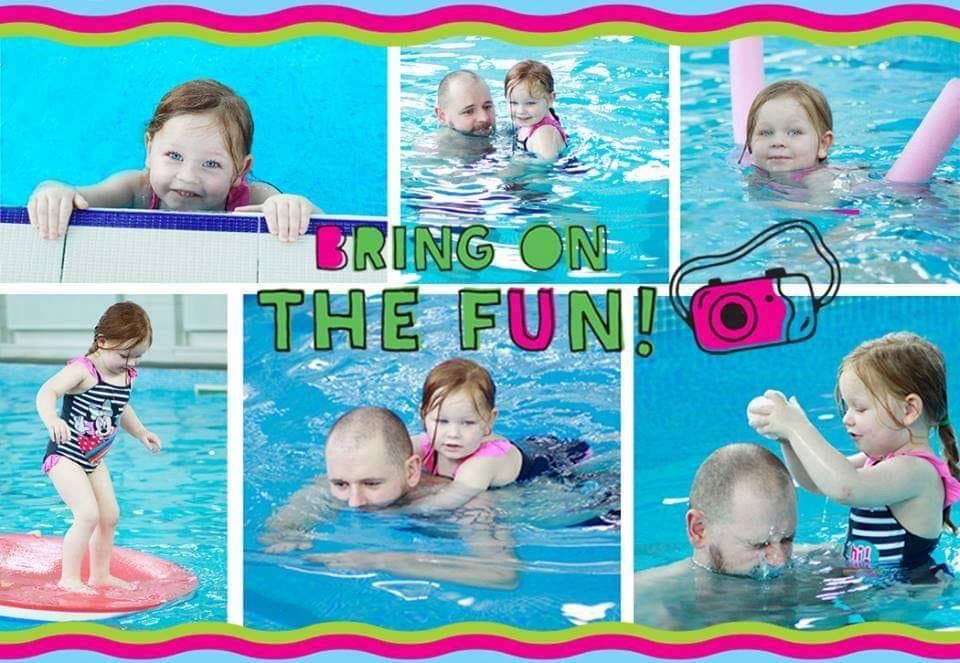 Dance – dance is great as it helps children to develop concentration skills as well as physical skills. Many dance schools offer ballet classes for children as young as 2 with other dance types catered for as well.
Chill Baby Massage offer a class that incorporates music and movement for older babies which is a great way to get them used to moving along to music before format dance lessons – https://www.facebook.com/Chill-Baby-Massage-2169520109755827/
Simply Dance Nottingham offer dance classes in Carlton and Radcliffe on Trent for children of all ages – https://simplydancenottingham.co.uk/
Rugby – not just for adults, there are even rugby classes for toddlers – as with football a great way for your little one to develop a passion for the game and learn to work with team.
Tag Tots Rugby offer classes for children 2 and older to introduce rugby skills – http://www.tagtotsrugby.co.uk/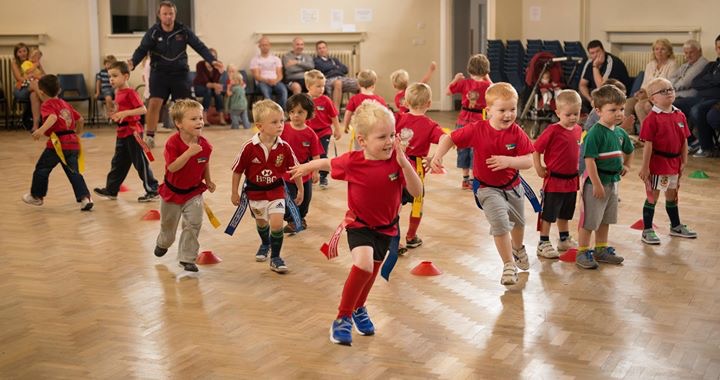 Cricket – the thought of arming a toddler with a bat may be terrifying but cricket can help with hand eye coordination and classes usual start at 2.5 years old.
Little wickets offer cricket lessons for children from 2.5 years upwards in Nottinghamshire & Derbyshire – https://www.littlewickets.com/
Gymnastics – we are lucky to have lots of local gymnastics clubs locally and may offer classes for children as young as 2. Gymnastics provides a great foundation for all sports and is often the sport of choice for young children. Many clubs offer 'play' sessions for pre-schoolers with more formal sessions for children over 4.
Erewash Valley Gymnastic Club has gyms in Ilkeston and Long Eaton offering classes for pre-schoolers upwards – https://www.evgc.co.uk/
Yoga – a great opportunity for you and your little one to get some relaxation time together. Parent and yoga classes start from newborn upwards and you will find the classes are designed to be fun, calming and parent participation is encouraged!
Yogabellies offer Mum and Baby Yoga from 6 weeks old – https://www.facebook.com/LeonieYogabellies/
Yogaberries offer baby yoga from 10wks to crawling and yoga for toddlers/preschoolers from 2-5yrs (with a grown up), they will also soon be offering classes for older children as well – https://www.facebook.com/yogaberries/
Daisy Baby Tinies & Wrigglers incorporate yoga and other movement into classes in Derby, Belper and Wirksworth – https://www.facebook.com/daisybirthingderbyshire/
Zumbini – a new one for many but offered locally in Nottingham this is Zumba but for kids! Not only is this  a great way for your little one to burn off some energy it will also give you a work out.
Little Legs Zumbini is for 0-5 year olds and classes take place in several locations across Nottingham – https://littlelegsltd.co.uk/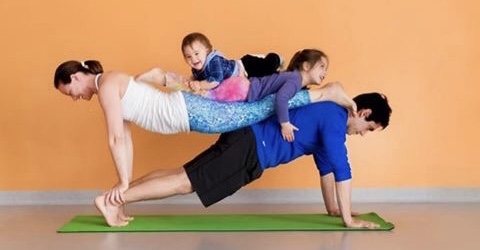 Running – there is a huge growth in the popularity of running at the moment and many parks host 2km runs on Sunday mornings that are aimed at families – your little one may not be able to manage that for a while but running together around the local park is a great way to develop a passion for this sport from an early age.
For more information on junior parkruns check out the Park Run website – https://www.parkrun.org.uk/events/juniorevents/